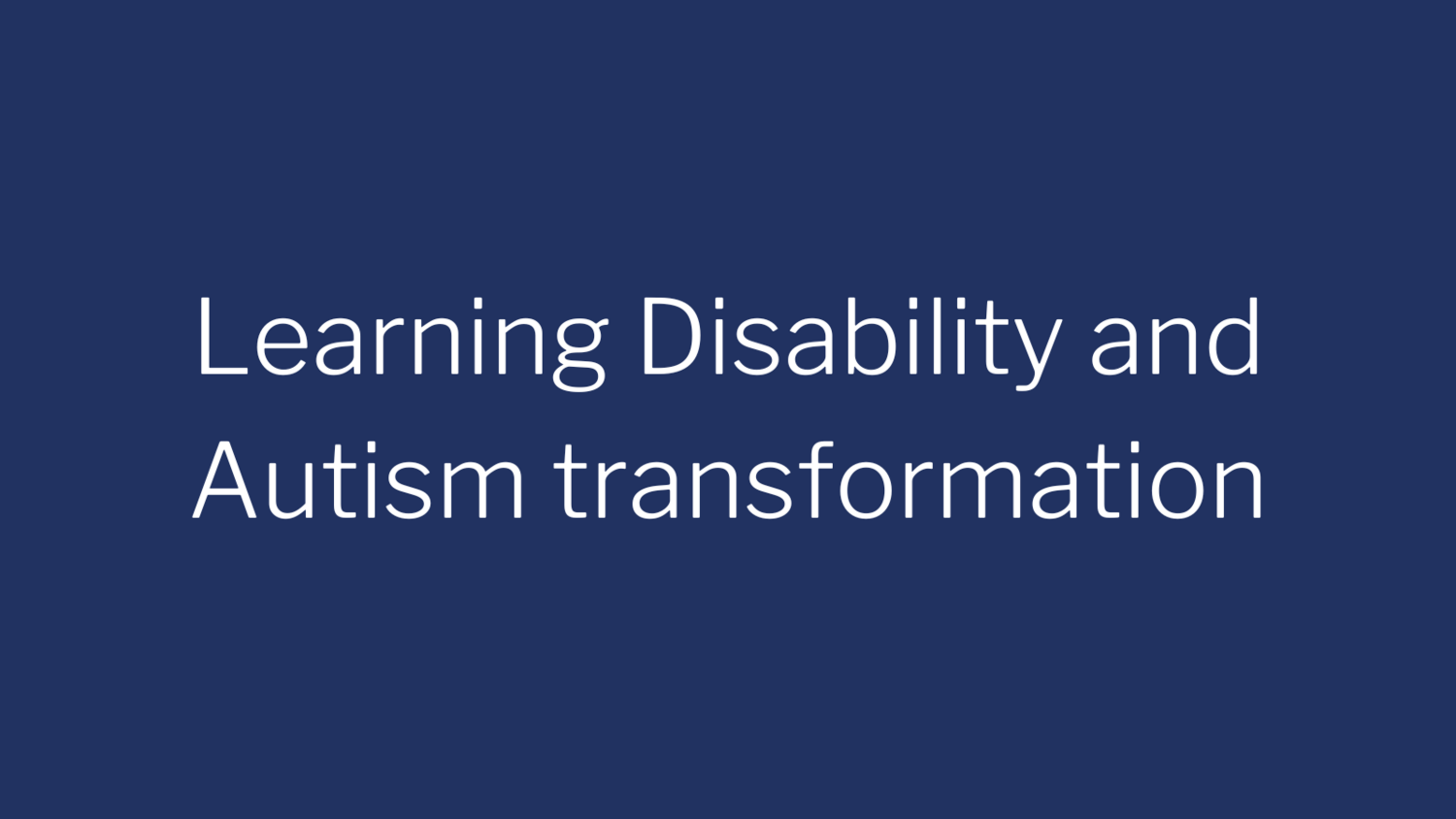 Learning Disability and Autism transformation
Our vision is that people with learning disabilities and/or autism are enabled to have choice and control to be independent, healthy, and safe, with the same opportunities and outcomes in life as others.
What are we doing to transform these services?
We are focusing on reducing our reliance on specialist inpatient beds
Building community infrastructure
Improving outcomes for children and young people
Increasing autism awareness in schools
Focusing on health inequalities and ensuring our workforce are supported and well trained
Working with Parent Carer Forums
Developing sensory adjustments in Redwoods
How will we do this?
By working with system partners to offer a community approach that prevents escalation and supports people in their own homes
Ensuring coproduction becomes part of our business as usual
What has been done so far?
Improved access to annual health checks for all those with LD. The development of a Dynamic Support register which helps the system to support anyone with a LD or who is autistic to prevent them requiring an admission to hospital and a clear process for reviewing those individuals and those in any hospital bed, including ensuring that all inpatients have a discharge plan in place
We also review the deaths of anyone who is autistic or who has a learning disability so we can ensure that all reasonable adjustments were made and to learn more about how best to care for people
Increased the Autism Forensic offer
Engaged LD&A champions across the system
Embedded Acute liaison nurses in acute hospitals
Increased training provisions to support staff and build confidence
All age autism hub opened in Telford and Wrekin
Educational Psychology group sessions commissioned to support up to 200 families