Our Approach
We are passionate about our duty to involve people in any plans, proposals or decisions that are likely to impact on the services we provide. This is the right way to ensure our services meet the needs and hopes of people living in Shropshire, Telford and Wrekin and reduce health inequalities so that everyone has the same opportunity to live a happy and healthy life.
We have already made significant steps in developing the way we involve people and communities but recognise that our approach will be refined over time with further input from our local health and care partners and the communities we serve.
Our vision is 'To create a culture of inclusion and involvement throughout our ICS so people and communities are able and enthusiastic about contributing in a meaningful way to help develop services that improve the lives of our whole population.'
To ensure that our approach is robust and appropriate, we have established an Equality and Involvement Committee (EIC). The EIC is a sounding board for programme leads, providing advice and suggestions on how impact assessments and engagement plans can be developed and strengthened, and people and communities identified and reached. Click here to find out more about the Committee.
Our strategy
With our partners and communities, we have developed our Involving People and Communities Strategy which includes ten principles to guide our approach to involving people. Click on the image below to read our strategy: 'Our approach to involving people and communities'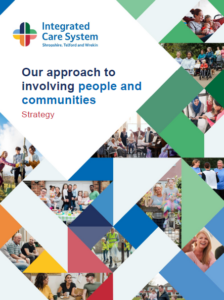 To read the summary version click on the following link: People and Communities Strategy Summary. pdf
Our principles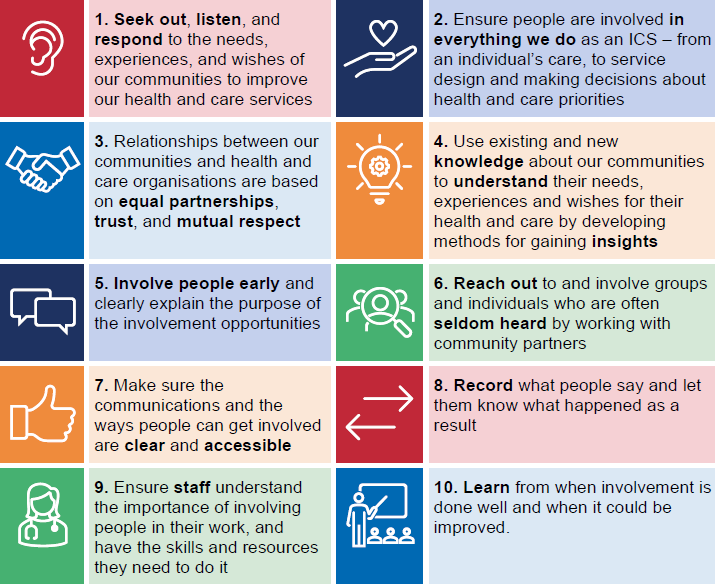 We have developed a toolkit to support programme leads to plan and undertake involvement activity. To download the toolkit please click here.