Our Approach
We are passionate about our duty to involve people in any plans, proposals or decisions that are likely to impact on the services we provide. This is the right way to ensure our services meet the needs and hopes of people living in Shropshire, Telford and Wrekin and reduce health inequalities so that everyone has the same opportunity to live a happy and healthy life.
Our vision is 'To create a culture of inclusion and involvement throughout our Integrated Care System so people and communities are able and enthusiastic about contributing in a meaningful way to help develop services that improve the lives of our whole population.'
Our strategy
With our partners and communities, we have developed our Involving People and Communities Strategy. This sets out our approach to involvement, how it is embedded into our governance, the different roles and responsibilities across the system and the involvement mechanisms available. To read 'Our Approach to Involving People and Communities Strategy' click here. Or for the summary version click here.
Our principles for involving people and communities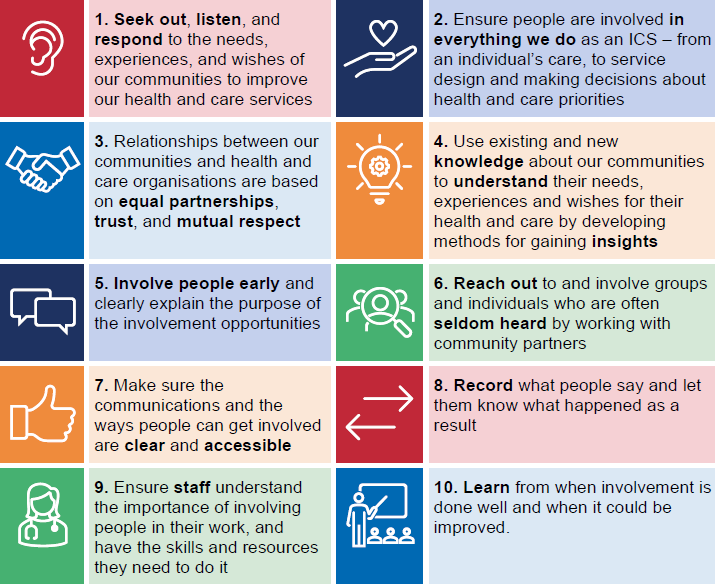 Toolkit to support involvement
We have developed a toolkit to support programme and project leads to plan and undertake involvement activity. To download the toolkit please click here.