HCSW Academy Programme - 12 months on - growing for the future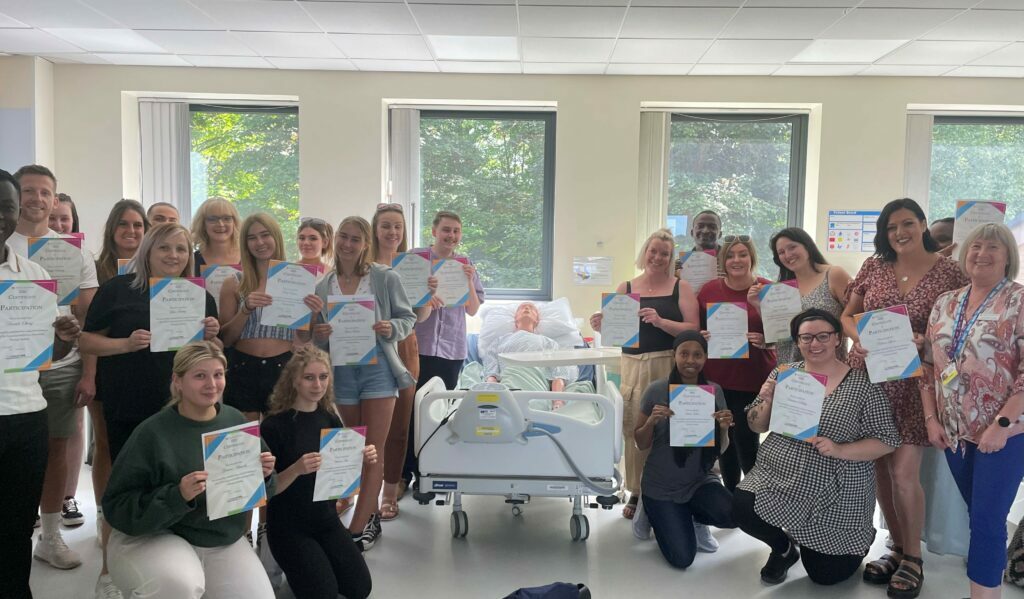 January 2022 saw the launch of the Healthcare Support Worker (HCSW) Academy Programme across Shropshire, Telford and Wrekin.
Twelve months on, the team are celebrating the successes of the programme.
The Social and Health Care Partnership Training Academy consists of a two-week training programme which gives newly appointed HCSWs the opportunity to train in an industry-standard, immersive suite which includes a replica hospital ward and, for social care situations, a home setting.
Over the past 12 months, almost 400 people have been recruited to the HCSW role, which has improved the vacancy position across the system.
January 2023 saw the highest number of HCSW through the programme, with a cohort of 43, and the programme has an average rating of 9 out of 10 for staff feeling prepared for their role.
Carol Bagnall, Transformation Manager and HCSW Academy Lead, said: "I am thrilled with the success of the HCSW Academy Programme during its first year – the team have all worked incredibly hard and I'd like to thank them for their hard work.
"We've had so many successes over the past year, but also have learnt some lessons for how to go forward such as how important flexibility is to retain our workforce."
The academy is hosted at Telford College and equips attendees with the knowledge and skills to enable them to complete their mandatory training and Care Certificate, which is an assessment of clinical competence, when they enter their workplace.
At the end of the two weeks, before going to their role within an NHS provider or social care, attendees are awarded a certificate of attendance and have completed.
Carol added: "I must thank each organisation involved in the academy – the collaborative working has really made this programme a success. Also, a huge congratulations to everyone who has completed the programme."