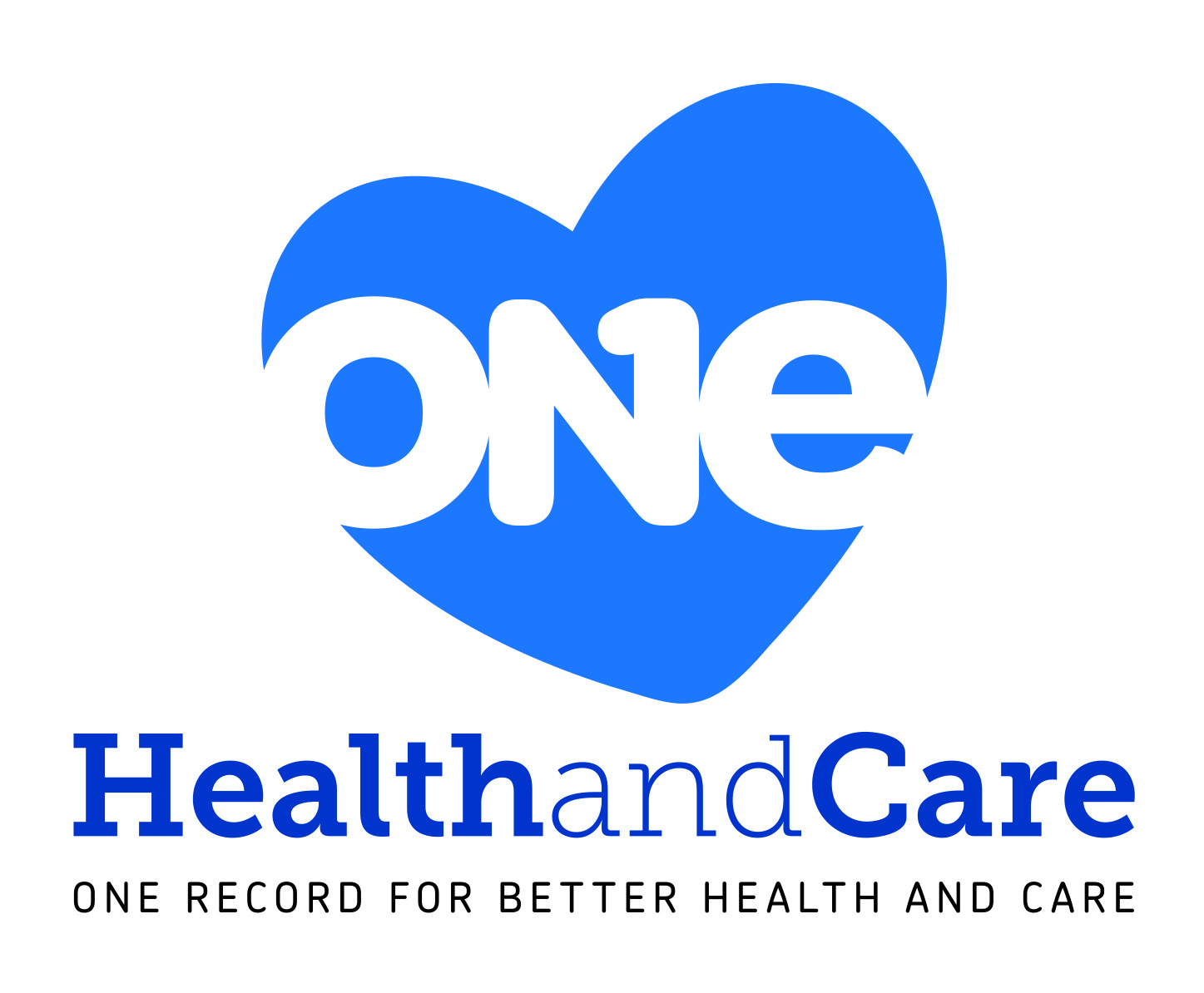 How does One Health and Care work?
When you receive care and treatment, for example from your GP or an Accident and Emergency (A&E) doctor, a record of this is recorded on that organisation's computer system. Normally those systems can only be accessed by professionals within their own organisation, so a GP would not be able to view the A&E record and the A&E doctor would not be able to view the GP record, meaning your medical history may not be available to view in order to make decisions on your care.
One Health and Care takes a summary of this information from the partner organisations so a shared care record can be viewed by the health and care professionals of the participating organisations involved in your direct care. This information could also be used to support screening programmes and data analysis under secondary use purposes.
Some organisations involved don't currently send information to One Health and Care, but can view your medical history through One Health and Care if needed, for example West Midlands Ambulance Service, GP out of hours and Continuing healthcare teams.
Information is only viewable by permitted health and care staff in accordance with local system access policies.  All data viewed within One Health and Care is fully auditable.
If applicable to you, the information that the staff directly involved in your care will be able to see includes:
Patient demographics such as your name, date of birth, sex, address, telephone number, NHS number
The name of your GP practice and GP
Medications, allergies, ongoing and historic conditions, immunisations and diagnoses
Test results, hospital referrals, admissions, discharges and clinics attended
Procedures and investigations
Social and mental health information and care plans
Sensitive information such as attendance at sexual health clinics, fertility treatment records, and records relating to gender reassignment will not be included.
Your information will be held securely and only shared with staff members in the partnership organisations who are directly involved in your care and support. All staff are bound by professional confidentiality.
Future developments and projects relating to One Health and Care will be updated on our 'One Health and Care is LIVE' webpage. This includes a possible wider regional health and care record sharing strategy which aims to ensure your health and care record will accompany you if you receive care and support across boundaries into neighbouring areas.