Breastfeeding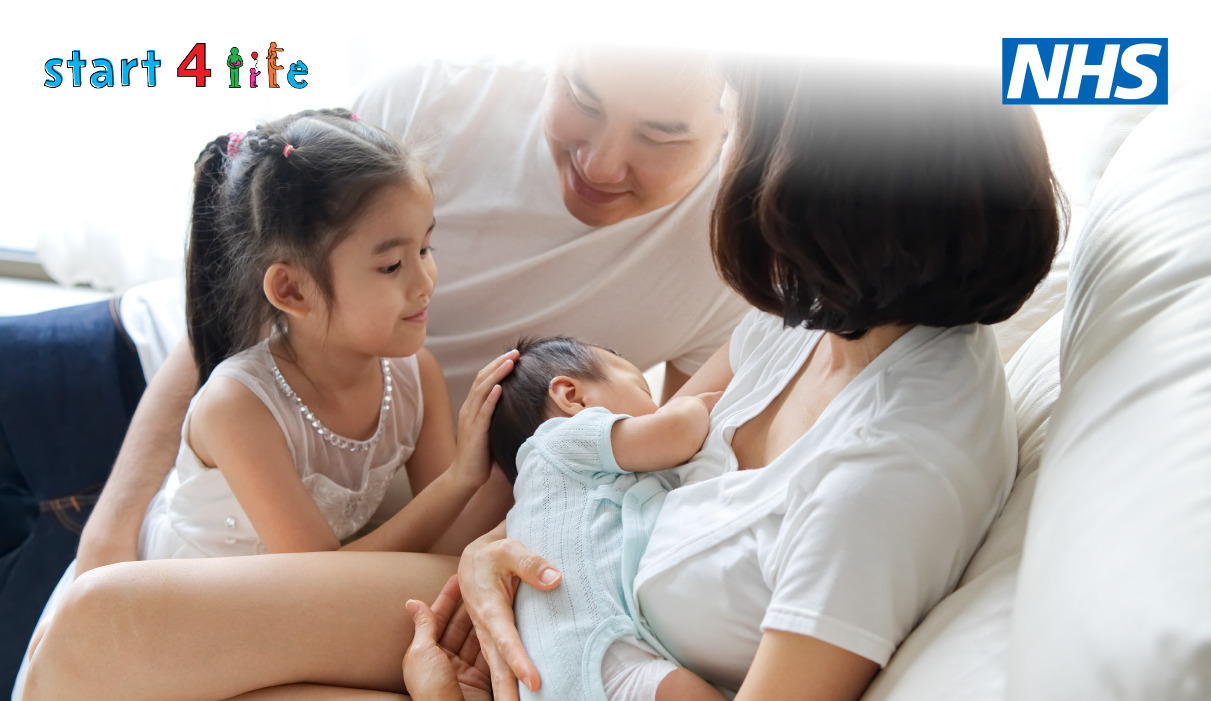 The theme for this year is encouraging the wider family to support breastfeeding. A lack of support is one of the key reasons given for stopping breastfeeding.
Partners play a crucial role in providing support with emotional wellbeing to continue breastfeeding when things get difficult.
Breastfeeding takes practice, but there is support available if you need it. Antenatal classes cover the important aspects of breastfeeding and your midwife, health visitor, family and friends can also provide help and support.
For more information about breastfeeding visit the NHS website at: www.nhs.uk/start4life/baby/breastfeeding or call the National Breastfeeding Helpline on 0300 100 0212 (9.30am to 9.30pm daily).
Benefits of breastfeeding
Your breast milk is designed for your baby
Breast milk protects your baby from infections and diseases
Breastfeeding provides health benefits for you
Breast milk is available for your baby when they need it.