'Think which service' Campaign Toolkit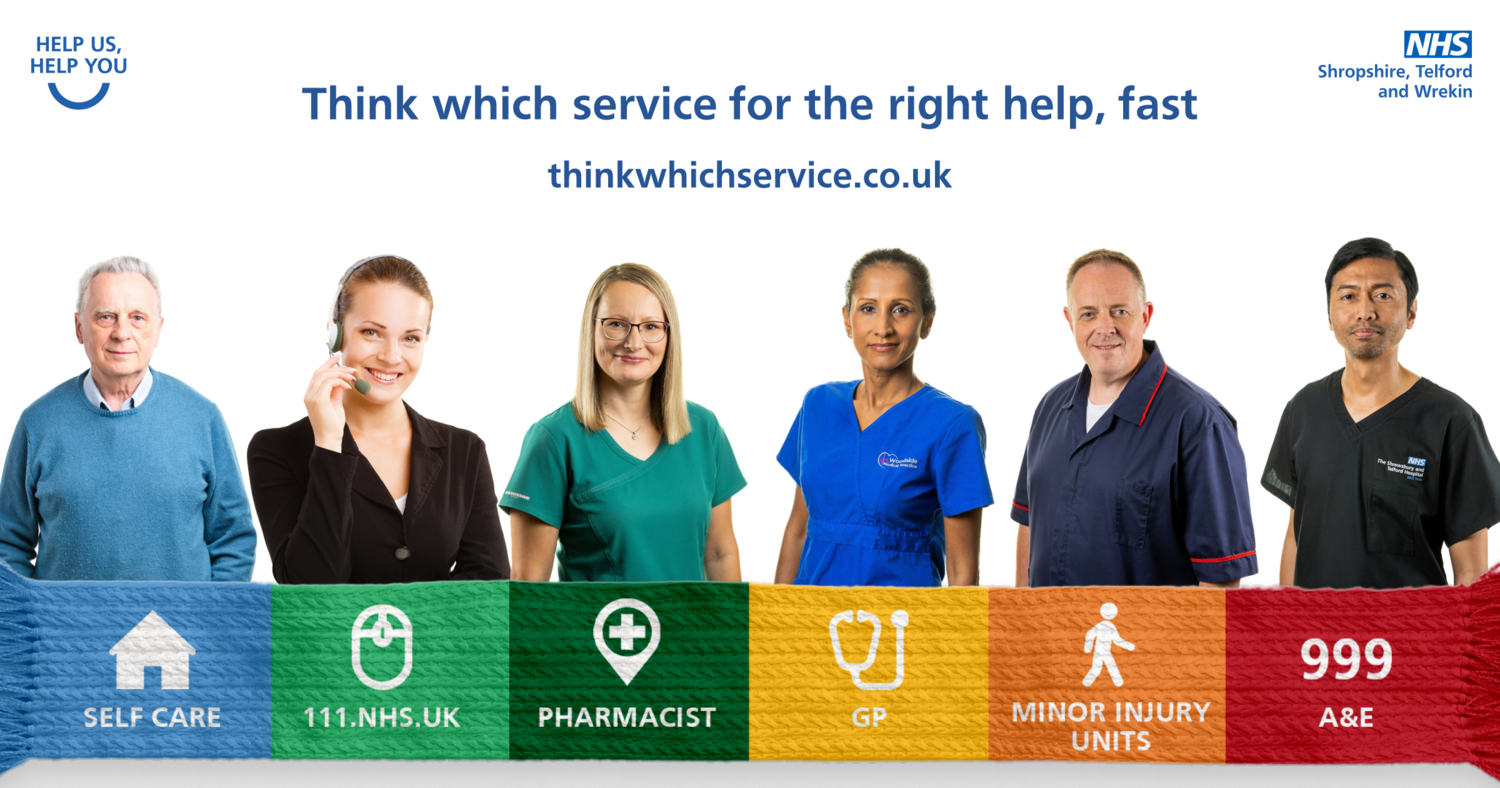 With winter fast approaching and pressures continuing to mount on our local health and care services, we have launched a new winter campaign, 'Think Which Service'. This campaign empowers residents living in Shropshire, Telford and Wrekin to stay well and use services appropriately this winter.  
The campaign aims to ensure our health and care system runs as smoothly as possible this winter by; reducing demand on General Practice, reducing the pressure on our A&E's and ultimately reducing ambulance handover delays.  
For more information about the 'Think' campaign, please visit: www.thinkwhichservice.co.uk  
We have developed a communications toolkit which includes the following resources: 
There are a number of ways you can help support the campaign:
Share on social media the suggested posts / graphic or retweet our Think which Service? posts on your channels
Add the 'Think which service' banner and website copy to your website and link to www.thinkwhichservice.co.uk/ campaign landing page
Include the newsletter copy in your organisations internal/external newsletters
Post the campaign press release on the news section of your website
Add the video to your TV screens in your patient waiting rooms
Thunderclap Social Media Resources
Please see below link to Thunderclap social media resources that have been produced for use between Wednesday,18 October - Wednesday, 25 October 2023:
What you will need to do:
Download the social media assets. (All social media assets have been named – as per the italic name above the image in the social media copy and schedule)
Download the social media copy and schedule.
Schedule posts from Wednesday 18th October to Wednesday 25th October – 3 per day at the times given in the social media schedule.
We recommend only posting 1 graphic per day on LinkedIn.
If you have any questions or require further materials, please contact the Communications Team at stw.communications@nhs.net