Claire appointed as Shropshire Telford and Wrekin AHP Faculty Co-Chair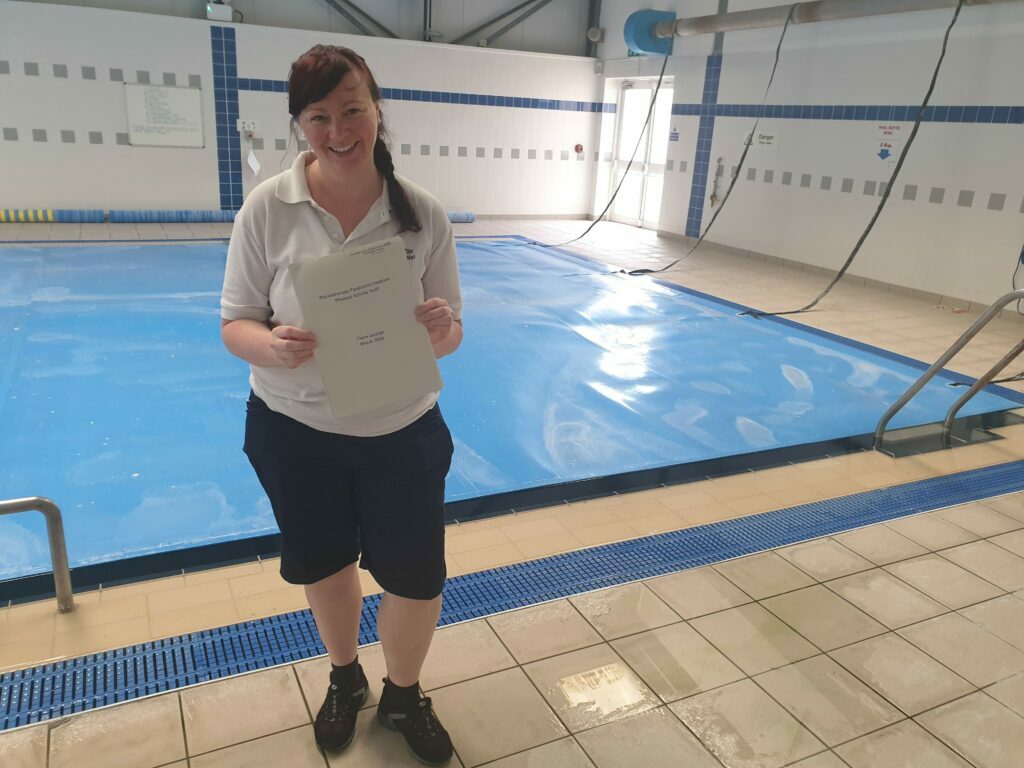 Claire George, Rheumatology Physiotherapist and Interim Outpatient Therapy Lead, is celebrating after being appointed Co-Chair of the Shropshire, Telford and Wrekin Allied Health Professionals (AHP) Faculty.
The aim of the AHP Faculty is to support the AHP workforce across Shropshire, Telford and Wrekin Integrated Care System (ICS), in a bid to greater understand issues facing staff and the approaches that can be taken to resolve these issues.
Claire, who started working at RJAH back in August 2017, co-chairs the Faculty alongside Liz Hagon, AHP Faculty Programme Manager in the ICS.
She said: "I applied for the co-chair role as my passion is around learning, development and improvement and the workstreams the faculty is focusing on really fit in with these passions. I'm also in my final year of completing my master's in health leadership and my dissertation is investigating early career development in relation to the retention of physiotherapists – the role of co-chair will further support and enhance this piece of work.
"The workstreams we are currently working on, in collaboration with our AHP Workforce Leads, include rotational occupational therapist and physiotherapist roles across providers; the creation of an annual AHP conference; expansion of clinical placement; AHP return to practice; an ICS-wide Preceptorship Programme; and support worker learning, development and career progression opportunities.
"This role is entirely voluntary, and you get out as much as you put in. It can be challenging at times to juggle both the co-chair role and my substantive post, however, I'm able to apply my learning across both roles in a bid to further support staff and the opportunities available across the ICS."
The AHP Faculty also has close links with Health Education England and reports directly to the Shropshire, Telford and Wrekin AHP Council.
Liz added: "I'm really excited to have Claire joining me as Co-Chair of the Faculty – she is bringing her passion for learning and development, and her social media prowess.
"Our STW AHP Faculty aims to harness the brilliance of our 14 allied health professions, recognising the unique skill set each profession brings to improve outcomes for our local population.
"If you are interested in the work of the Faculty or have ideas for transformation, please contact us via social media or Shropcom.stwahpfaculty@nhs.net."
The ICS AHP Team are also now on social media – you can follow them at @AHPs_STW on Twitter and Instagram.