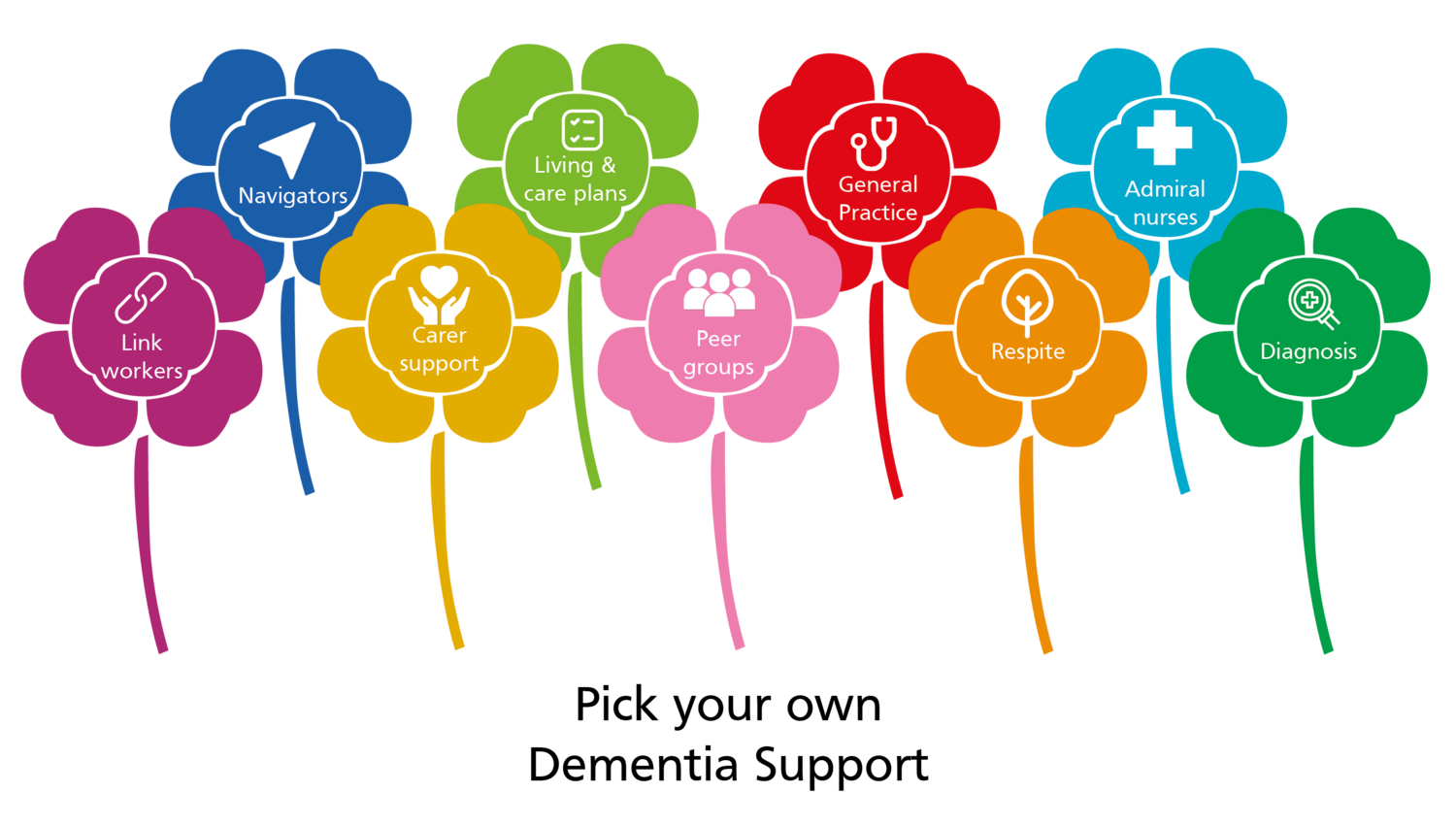 Health and care staff across Shropshire, Telford & Wrekin are committed to ensuring that people living with dementia in our communities and their families or unpaid carers receive the support they need, when they need it and in a way that is suitable to their needs.
As part of this, we are launching the Shropshire, Telford and Wrekin (STW) Dementia Vision.
The model aims to provide people living with dementia with the support and resources they need in order to live their life to its fullest – and as they choose to.
Implementing the vision will mean there will be a number of changes to the current provision available for people living with dementia. This will include:
Increasing knowledge and awareness in General Practices by encouraging them to become 'Dementia Aware'.
A swifter assessment following the patient's initial referral.
The introduction of the role of Admiral Nurses in Shropshire. (Note – this role already exists in Telford)
Another new role to be introduced as part of the vision are Dementia Navigators, who will support people living with dementia to develop their own Living Well plan and they will be a contact point for advice, guidance and access to more help, if required
A number of Dementia Link Workers will also be appointed to work across the county. They will be the key to delivering aspects of the living well plan, including facilitating peer support groups for patients living with dementia and unpaid carers, and providing information about dementia and services in the area.
Living Well Plans will also be introduced as part of regular reviews
More in-depth annual dementia reviews in General Practices, which will place an emphasis on social aspects, as well as a clinical review of the patient.
Improved support for carers of those living with dementia.
The STW Dementia Vision will see all local health and care partners – including staff from Primary Care Networks – working in a more joined-up way, through sharing information and working as one multi-disciplinary team. This also means that the NHS will work even closer with local care homes in order to provide appropriate care and support for residents.
The new model will also improve support for those who are caring for people living with dementia.
Don't just take our word for it.
Listen to what Clive Rogers – a Shropshire person living with dementia – has to say around the new Vision and how it will impact him and his wife and carer, Barbara.
The Vision is not so much a pathway – but linked to our flowers visual – it's a variety of services and support which people affected by dementia can dip into and use as and when they need them.
There is no single route for the dementia journey; people can decline quickly or slowly, in steps or gradually, and people can improve for a time during the journey. So support and care services need to be agile and flexible to allow people affected by dementia to receive what they need, as and when they need it.
Services available as part of the Vision
General Practice
Diagnosis
Admiral Nurses
Living and care plans
Peer groups
Carer support
Respite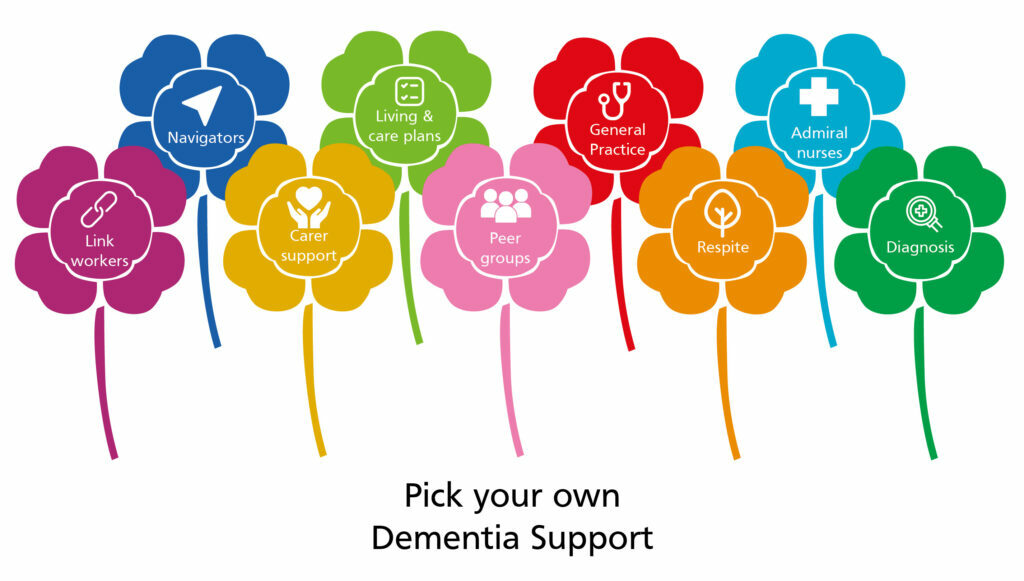 The programme of work is being led by the Shropshire, Telford and Wrekin Dementia Steering Group. This transformation is ongoing, and is expected to take between two to three years to complete.
For more information about the Shropshire, Telford and Wrekin (STW) Dementia Vision or if you would to get involved and support this work, please contact: Helen White, Commissioning and Transformation Project Manager, by emailing: helen.white12@nhs.net