New Year, New goals, New You? New Year's resolutions to improve your health and wellbeing
A blog by Alison Bussey, Chief Nursing Officer, NHS Shropshire Telford and Wrekin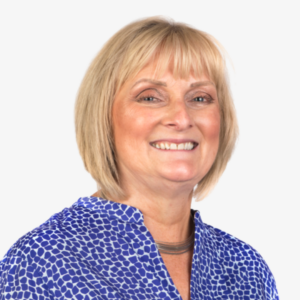 The New Year is a perfect time to focus on your health and wellbeing. Getting more active, eating better, drinking less, connecting with others and getting enough quality sleep are a few ways through which we can lead a long, healthy and more meaningful life. Setting some goals and focus is a smart way to get started on your wellness journey. Going back to your regular routine in January can make it easy to forget about good intentions, so how do you get started so that you achieve your goals? I recommend setting realistic goals, finding positive ways to stay motivated, regularly checking in on your progress and being kind to yourself if you don't succeed on your first try.
Many excellent NHS resources are available to assist you in working towards your goals. To build better habits and change your lifestyles, I encourage you to create your own customised plans as these changes can have a profound impact on their physical and mental health. It is often the small things we do that make the biggest difference; helping us to lead a happier, healthier life and deal with life's challenges more effectively. Here are some top tips for staying fit and well this new year:
Getting active and trying a new exercise or sport: Everyone could benefit from more physical activity, so try incorporating more movement into your daily routine. Exercise boosts the 'happy chemicals' in the brain, known as endorphins, which ultimately improve your mood. It doesn't have to be a chore - consider taking the stairs instead of using a lift, getting off the bus earlier than your usual stop to walk the remainder of your journey, or signing up for a dance class with friends.
Eating a healthy, balanced diet: Eating a varied diet is an important part of maintaining good health and can help you feel your best. A healthy diet will have positive effects on both, your physical health and mental wellbeing. This also means eating in right proportions to achieve and maintain a healthy body weight. If you are looking for support or ideas visit NHS Eat well website here. 
Getting enough quality sleep: In my experience, good-quality sleep makes a big difference to how we feel, mentally and physically, so it's important to get enough. If you're having trouble sleeping there are simple steps you can take to improve your sleep, get into a daily routine and ease those restless nights. Visit this NHS website to learn ways to get better sleep.
Connect with others: Research indicates that good interpersonal relationships - with family, friends, and the broader community - are critical for mental well-being. The development of stronger, broader social connections can increase your feelings of happiness and self-worth, so make the effort to meet regularly, spend time with others, and participate in activities with them. It may be as simple as stepping out for an evening walk with a friend, getting a coffee with them or visiting the shops together.
Get a check-up: If you are invited to visit your GP for a routine cancer screening, do not delay attending. It is important to remember that these checks may aid in early detection of cancer, thus improving the chance of successful treatment. If you're aged 40-74, you're entitled to a free NHS Health Check every five years. It's designed to spot early signs of developing kidney disease, type 2 diabetes, dementia or heart disease. Download the NHS Health Check app to find ways to lower these health risks.
Get support to feel better: Your mental wellbeing is just as important as your physical wellbeing. Take some time every week to unwind and reflect on how you're doing - any recent changes that may cause stress, depression, or anxiety. It can sometimes be hard to recognise or admit that we're not feeling 100% but you can access free support and resources by visiting the NHS Every Mind Matters website here. 
Cut back on the amount you drink: Feel healthier, lose weight and save money by picking your days to go drink-free. Track your drink-free days with the NHS Drink Free app and learn simple and practical tips to help you control your drinking habits.
For more help and encouragement, the NHS Live Well website has lots of expert advice on what you can do to stay healthy and kick-start your resolution. Click here to find out more.
So, whatever you do this year, remember these tips for keeping your New Year's resolutions. Try something new, don't beat yourself up, don't give up and most of all, enjoy the process of getting to your healthier, happier self.
Alison Bussey
Chief Nursing Officer
NHS Shropshire, Telford and Wrekin