Veteran Aware accreditation for Shropshire Community Health NHS Trust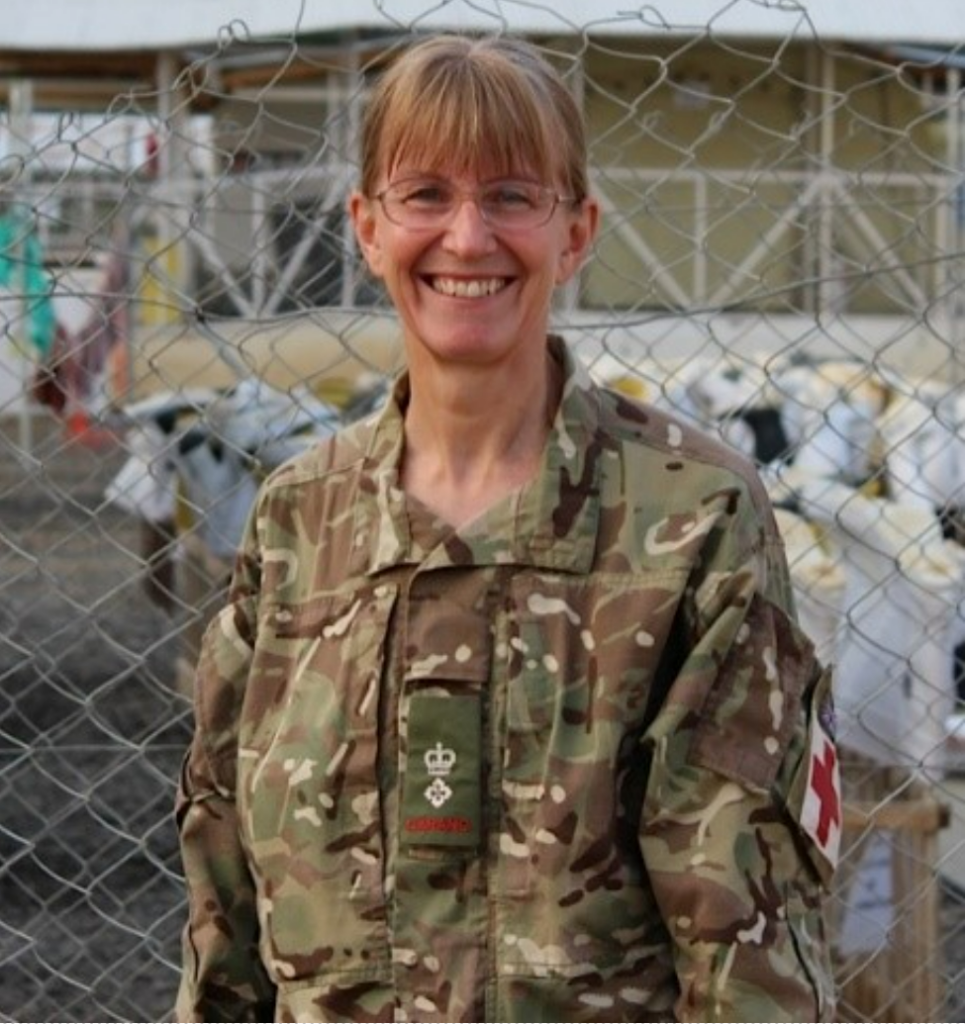 Shropshire Community Health Trust (ShropCom) has been awarded a Veteran Aware accreditation by the Veteran Covenant Healthcare Alliance (VCHA).   Meaning members of the Armed Forces Community living across Shropshire and the surrounding areas are set for a strengthened approach towards their care. 
ShropCom's accreditation has been led by Maggie Durrant RRC, Head of PMO & EECL Vaccination Service. 
Maggie said:  
"As Shropcom's Armed Forces Lead, and me now a Veteran, this accreditation is positive testament to the forward-leaning approach taken by our Armed Forces Covenant Network Group in driving improvement activities, as pledged when the Trust signed up to the AFC in Dec 2022. We have lots more we intend to do and will be continually striving to further improve in all we do for our Armed Forces community."  
In line with the principles of the Armed Forces Covenant, the VCHA seeks to ensure that patients from the Armed Forces Community, including families and children, are given adequate consideration, and are not adversely affected in terms of access to and the results of healthcare due to their military life. 
It accomplishes this through creating and promoting the use of best practises while boosting standards for everyone within NHS Trusts in England.  The plan has been expanded by the NHS Long Term Plan to include hospices, Integrated Care Boards, and the Independent Care Sector.  
Patricia Davies ShropCom's Chief Executive Officer, said:  
"We are delighted and extremely proud to receive Veteran Aware accreditation in recognition of the focus, motivation, and determination of our staff to support our Armed Forces community. Raising awareness of military related health conditions, specific circumstances, or differences in accessing our services.  And ensuring this community are not disadvantaged and do receive the best possible care and treatment are important to us. Receiving this accreditation will enhance our motivation to keep improving still further."  
ShropCom's accreditation means that 145 NHS providers across England are now Veteran Aware accredited, and the alliance aims to have all Trusts in England accredited by the end of the first quarter of 2024. 
David Wood, Regional Lead for the VCHA, said:   
"Shropshire Community Health NHS Trust's journey to become Veteran Aware has been well planned, incrementally executed and implemented with an established foundation from its outset and I'm thoroughly delighted with the excellence of the work carried out. The Trust has demonstrated its commitment to being Veteran Aware for both patients and staff and in building this into its wider Trust business to make sure that staff understand the needs of the Armed Forces Community." 
VCHA Chairman, Prof Tim Briggs CBE, said: 
"More and more Trusts are seeing the value of Veteran Aware accreditations as seen through the numbers of Trusts that are now accredited. We now stand at 70% of NHS Trusts across England, which is a testament both to the dedication of my team and to the wider NHS family who work tirelessly on behalf of the military community despite the many pressures they will be under. Well done all." 
ShropCom serves an Armed Forces community made up of some 22,913 veterans, 54,991 families and a serving community of 2,970 regulars and 350 reserves.