Hello from the STW ICS People Team!
As an ICS People Team, we are responsible for delivery of the system-wide elements of the NHS People Plan. This plan sets out actions to support transformation across the whole NHS. It focuses on how we must all continue to look after each other and foster a culture of inclusion and belonging, as well as action to grow our workforce, train our people, and work together differently to deliver patient care.
We also host and run collaborative events, programmes and projects for all staff members across the ICS. All our sessions are aimed to help support colleagues in their working and personal lives, and we hope you will want to join in as many wellbeing sessions as possible.
Charlotte Beirne, Recruitment and Retention Project Manager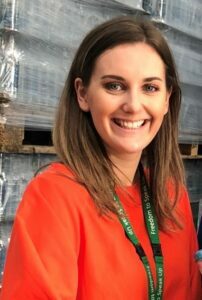 My role is to support a wide number workstreams such as international recruitment, collaborative recruitment, employment brand, flexible working and new roles into care.
You may have come across our work on the Social and Healthcare Academy, which involves looking at how we attract, recruit and retain new to care healthcare support workers across the system – it's a piece of work I enjoy supporting.
Read more

I am also managing the virtual work-related learning/work experience programme – working with our provider Springpod to deliver virtual work experience for students aged 14-19 who are interested in a career in health and social care. I also support the Widening Participation Group, as we continue to work closely with our apprenticeship and pre-employment partners to expand access into health and social care careers. These include careers fairs, enhancing our pre-employment offer and sharing good practice across the system. If you want to find out more, get in touch charlotte.beirne1@nhs.net Before joining the ICS People Team, I worked at SaTH as an Organisational Development Practitioner in the People Team. I have a beautiful little boy called Henry and am expecting another baby in August - I'm so excited!
Paula Griffiths – Equality, Diversity & Inclusion Administrator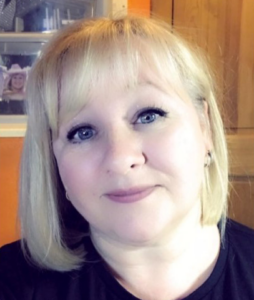 If you've spotted the ICS People Team event invitations, they will probably have been sent by myself.  I work with the People Team to design and publish event invitations that support the EDI agenda, including the recent launch of our new disability and ethnically diverse staff networks.
I support the ICS and wider People Team with support for their monthly group meetings, and help to promote a varied calendar of events to support and promote equality, diversity and inclusion. I also manage the agenda workplan to keep the group on track throughout the year, and ensure the database is kept up to date.
Read more

If there is anything you would like to share for consideration within the EDI event calendar, or any ideas for wellbeing support, you can contact me at paula.griffiths7@nhs.net. Outside of work, I am a keen gardener, love arts and crafts, write poetry and short stories of every genre and enjoy trudging around fields with my two dogs.
Sandra Williams – Clinical Placement Facilitator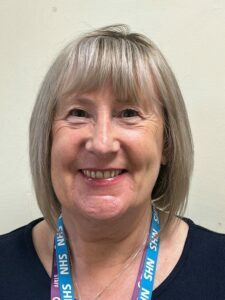 The main function of my role is to look at current clinical placement areas for expansion in addition to on boarding new clinical placement areas within the Social and Primary Care Sector. I also work closely with the Focus on Nursing team.
Read more

I am a Registered General Nurse (Adult Nursing) with a degree in Occupational Health Practice and PGCert in Vocational Rehabilitation. I have a keen interest in mental health and am currently studying (in own time) for a PGCert in Clinical and Pastoral Counselling. I enjoy walking, gardening and reading. I am also a keen rugby union fan and enjoy watching the sport both live and on TV.
Deborah Hammond – Organisational Development and Leadership Project Manager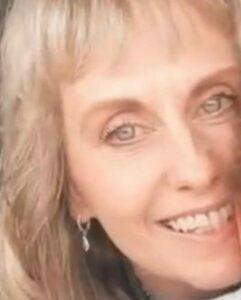 I work on a number of projects with our partner organisations and support transformation programmes across the ICS. I am also helping to develop a leadership and management framework which will be accessible via the STW Learning Management System (LMS).
Read more

Before joining the STW People Team last December, I spent 12 years at Shropcom and prior to that I worked as a teacher and headteacher in Shropshire. People development is simply in my blood!  I am an accredited and experienced coach, and I believe coaching is one of the most valuable things we can offer to support people with the choices and challenges they face.
Natalie Noton – Project Manager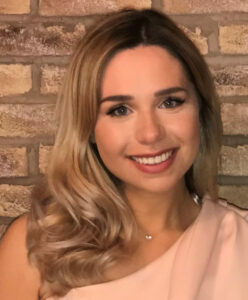 Having joined the team from a legal background last September, my main area of work revolves around health and wellbeing projects such as the menopause offer, men's health forum and stress management events. We have some great offers that will benefit colleagues and I look forward to bringing more information on this over the coming months.
I am working within this role as part of the NHS Leadership Academy Graduate Management Training Scheme whilst studying towards the CIPD and Elizabeth Garrett Anderson Award. It's hard work but I am really enjoying the challenge.
Read more

In my spare time, my interests include baking delicious treats (mostly lemon drizzle cake – I have finally perfected the recipe!), yoga and walking my parent's new golden retriever puppy! All good for wellbeing levels. If you want to contact me around any of the current offers or projects the People Team is offering, please feel free to reach out via email or MS Teams. natalie.noton@nhs.net
Menopause support app launched
Peppy is an app that creates a safe space where people can talk about all their menopause symptoms, concerns and treatment options with trained practitioners. It offers instant messaging with healthcare practitioners, individual phone consultations and weekly live broadcast events.
Learning Management System (LMS)
The STW ICS Learning Management System (LMS) is a portal through which all courses and events can be accessed. There is a full and varied range of courses available, and all health and social care staff across the ICS are encouraged to get involved.
To register for an account click here or to view and register to any of our upcoming live events press here.