NHS Supply Chain spice up RJAH plant-based menu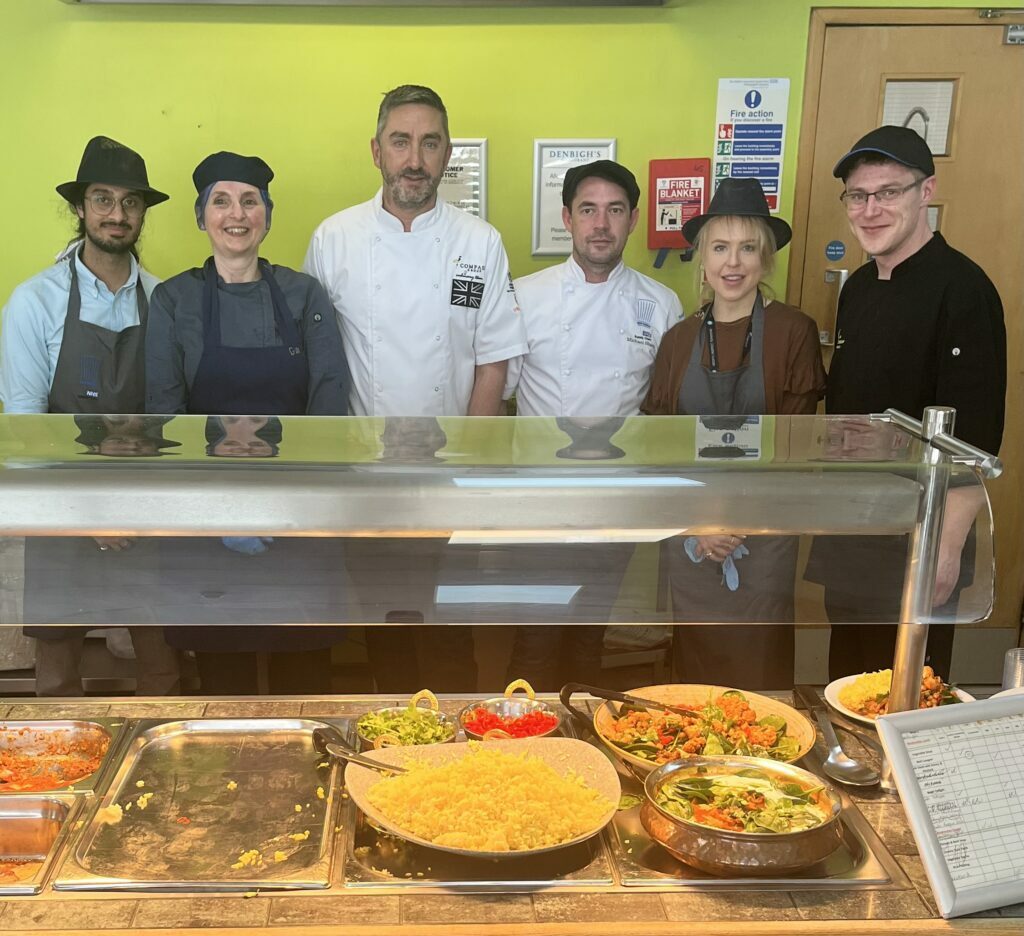 A team of trained chefs and dieticians from NHS Supply Chain recently visited The Robert Jones and Agnes Hunt Orthopaedic Hospital's (RJAH) Catering Department to innovate chefs to branch out with flavour in a cost-effective way.
Michael Sharp, from NHS Supply Chain, prepared two plant-based flavoursome, healthy dishes in a pop-up kitchen with Gill Edwards, Cook in the Oswestry-based hospital's Catering Team, using fresh ingredients.
The team have a national presence to show that NHS food is not just about procurement anymore - change is essential.
Idrees Anwar, Nutritionist and Lead Dietician at NHS Supply Chain, said: "Our role is specifically to ensure food is safe for consumers, and to innovate menus, making them more exciting."
"We ensure good food is accessible for staff and patients, and ensure standards are met, in terms of public health. Our guidance is helping to advise on the national food review and the national food standards for hospitals."
Abigail Attenborough, Nutrition Compliance Manager at NHS Supply Chain, added: "We work with various teams across the NHS to support culinary projects. We are a value-added service; we assist to maintain government standards."
"We ensure the food provided is compliant within hospitals, and that healthy, diverse menus are available."
Kesley Hull, NHS Supply Chain Lead, said: "The service we provide is a direct route to market. We look forward to developing our partnership with this hospital, providing further pop-up kitchen sessions to share more cost-effective, healthy menu options."
The two dishes created by Gill and the NHS Supply Chain Team were a chickpea and sweet potato rogan josh, and a masala cauliflower and chickpea salad.
Dan Hoggett, RJAH Catering Manager, said: "We added the plant-based dishes to our £2 main meal menu for staff, and we received rave reviews, with some staff even buying a second serving!"
"Denbigh's, the hospital's onsite restaurant, is renowned across the Trust for its food standards, but we're keen to provide dishes which are more flavoursome and cost-effective."