Think Pharmacy First
People sometimes visit their GP with minor illnesses and ailments that their local pharmacist can help with.
By visiting your local pharmacy instead of booking an appointment with a doctor, you will save time and don't even need an appointment – just visit when it suits you.
Pharmacists are highly trained and experienced clinical professionals and can offer advice and treatment for a huge variety of illnesses and ailments. If required, they can also help you decide which service to use or whether you need to see a local GP or visit A&E.
What's more, many pharmacies are open in the evenings and on weekends.
Q1: Can I get free treatment?
Seeing a pharmacist and seeking advice is free for everyone. If they recommend an over-the-counter treatment to help with your healthcare need, this will be charged at a small cost, and are often cheaper than prescriptions.
Some people are exempt from paying for their prescriptions. Please click here to see if you qualify.
For those who pay for prescriptions, these are charged at a standard national cost of £9.35. Some medications are always free, such as contraceptives.
Q2: Which illnesses can a pharmacist help with?
Pharmacists can provide advice and treatment for minor illnesses and ailments such as:
Colds, coughs and flu-like symptoms
Back pain
Mild eye infections
Tummy trouble and indigestion
Headaches and migraines
Period pain
Teething in babies
Toothache
Allergies
Bites and stings
Hay fever
Skin reactions and rashes
Pharmacists can also help with:
Supply over the counter remedies and medicines
Dispensing prescriptions
Prescription collection from your GP surgery
Prescription delivery service
Organising repeat prescriptions
Emergency supply of medication
Disposal of your unwanted medication
Help with choosing appropriate medication
Chlamydia screening and treatment
Condom distribution (free supply to eligible people)
Emergency contraception (morning after pill) and contraception advice
Healthy lifestyle advice
Stop smoking advice and treatment
Substance misuse service (methadone supply, needle provision)
Supply of free Healthy Start vitamins by voucher
Q3: Where can I find my nearest pharmacy?
There are pharmacies located in a number of towns and villages across Shropshire, Telford and Wrekin.
Click here to find your nearest pharmacy, along with their opening hours.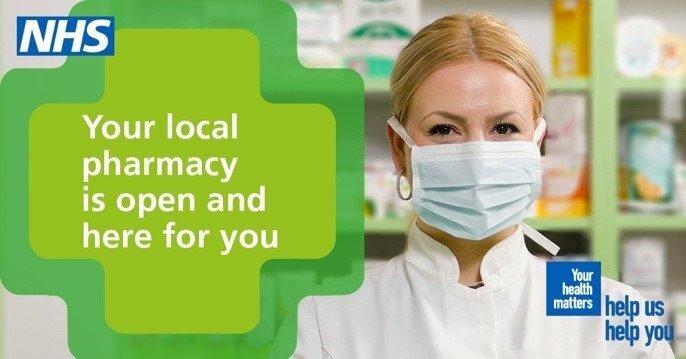 Page last updated 3 January 2023