Stop Smoking
What is Stoptober?
As a result of increased smoking behaviours, quitting is one of the best things a smoker can do for their health. That's why this year's Stoptober campaign is encouraging smokers to join the thousands of others who are giving quitting a go for the month of October and getting to experience the benefits of giving up smoking, including being able to start moving better, being able to breathe more easily, and saving money.
What support is available?
Stoptober offers a range of free quitting tools including: the NHS Quit Smoking app, Facebook messenger bot, Stoptober Facebook online communities, daily emails and SMS, and an online Personal Quit Plan.
The Personal Quit Plan helps people find a combination of support that's right for them, including expert support from local stop smoking services and stop smoking aids.
Stop smoking tips
Stopping smoking is easier if people in your life support you. Let them know you are planning to quit so they can help you.
If you are tempted to smoke, have a plan in place ready. Keep cravings at bay by keeping busy and consider taking up exercise.
Aids such as replacement products reduce tobacco withdrawal symptoms and can help you quit and stay smoke free.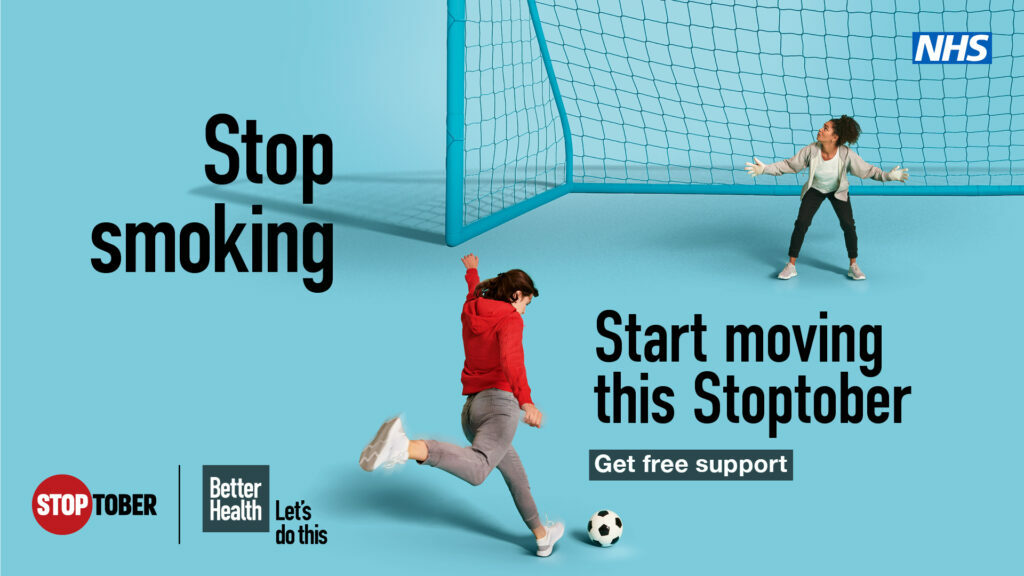 Page last updated 20 October 2021