Flu (Influenza)
Don't let winter viruses ruin your plans. As we go into the colder months, viruses such as flu and COVID are more likely to spread quickly when we're all crowded together. More people are likely to get flu this winter as fewer people will have built up natural immunity to it during the COVID-19 pandemic. That's why it is more important than ever to get vaccinated and help protect yourself and your loved ones.
It's easy for us to pass on COVID-19 or flu viruses without knowing, and for some these viruses can be potentially life-threatening. Vaccines are the best protection we have against viruses like flu and COVID-19, so #GrabYourJab this winter.
What does the flu jab do?
Flu vaccines help protect against the main types of flu viruses, although there's still a chance you might get flu.
If you do get flu after vaccination, it's likely to be milder and not last as long.
Are there any side effects?
Most side effects are mild and only last for a day or so, such as:
slightly raised temperature
muscle aches
sore arm where the needle went in – this is more likely to happen with the vaccine for people aged 65 and over.
Who can have the flu vaccine?
The flu vaccine is given free on the NHS to people who:
are 50 and over (including those who'll be 50 by 31 March 2022)
have certain health conditions
are pregnant
are in long-stay residential care
receive a carer's allowance, or are the main carer for an older or disabled person who may be at risk if you get sick
live with someone who is more likely to get infections (such as someone who has HIV, has had a transplant or is having certain treatments for cancer, lupus or rheumatoid arthritis)
frontline health or social care workers.
If you're pregnant you can get a free flu vaccine from your GP, pharmacist or through your maternity service.
If you are offered both vaccines, it's safe to have them at the same time.
The flu vaccine and COVID booster:
Some people may be eligible for both the flu and the COVID-19 booster vaccines. If you are offered both vaccines, it's safe to have them at the same time.
Find out more about the COVID-19 booster vaccine and who can get it
For more information about winter vaccinations, visit: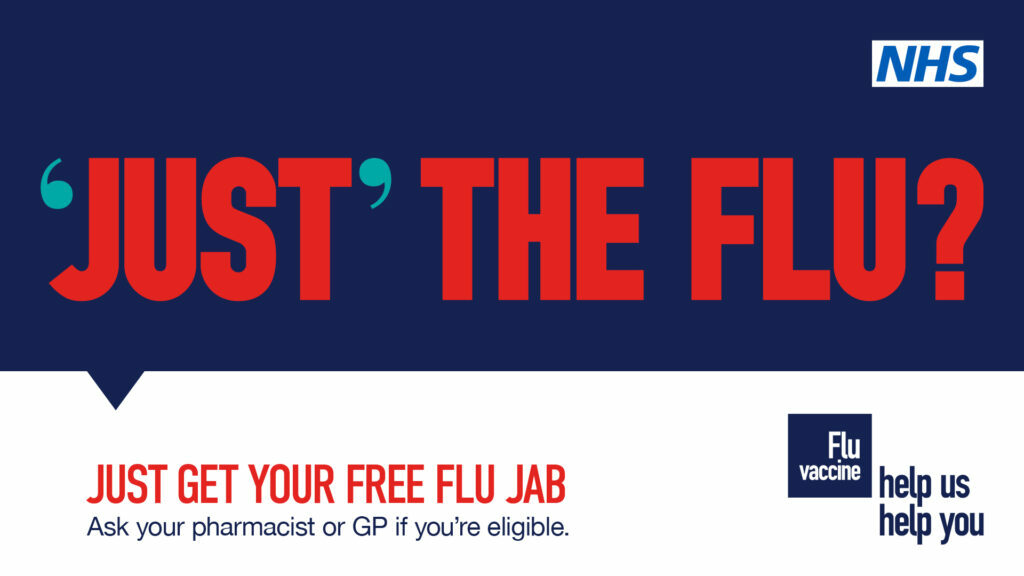 Page last updated 20 October 2021