Be Clear on Cancer
If you are concerned about cancer, remember the NHS is still open and here for you. The 'Help Us, Help You' campaigns aim to raise awareness of the different symptoms of a range of cancers and to encourage people who may have symptoms to contact their GP.
If you have any of the below symptoms, book an appointment with your GP and be clear on cancer. Signs of cancer include:
A cough that lasts for three weeks or more
An unexplained lump in your breast or a lump that has increased in size anywhere else on your body
An unexplained pain that lasts three weeks or more
Bloating that lasts for three weeks or more
Blood in your poo or pee or when you cough
Changes to moles
Diarrhoea for three weeks or more
Tummy discomfort that lasts for three weeks or more.
It's probably nothing serious, but finding cancer early increases the chances of successful treatment. Do not hesitate to contact your GP if you are concerned about any new or worrying symptoms.
For more information about cancer symptoms, please visit the NHS website.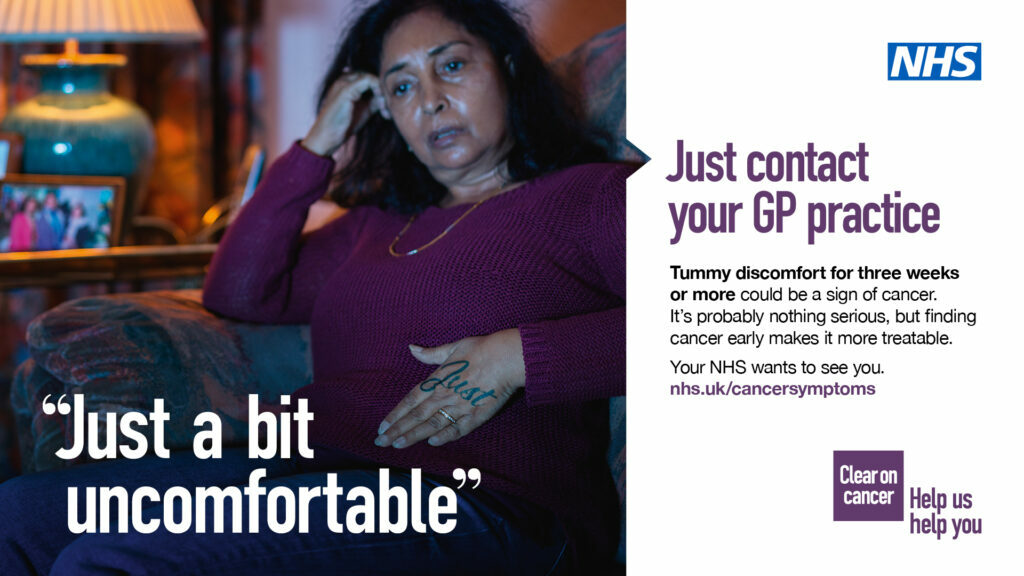 Page last updated 20 October 2021