Success for RJAH and Shropcom at first IPC Summit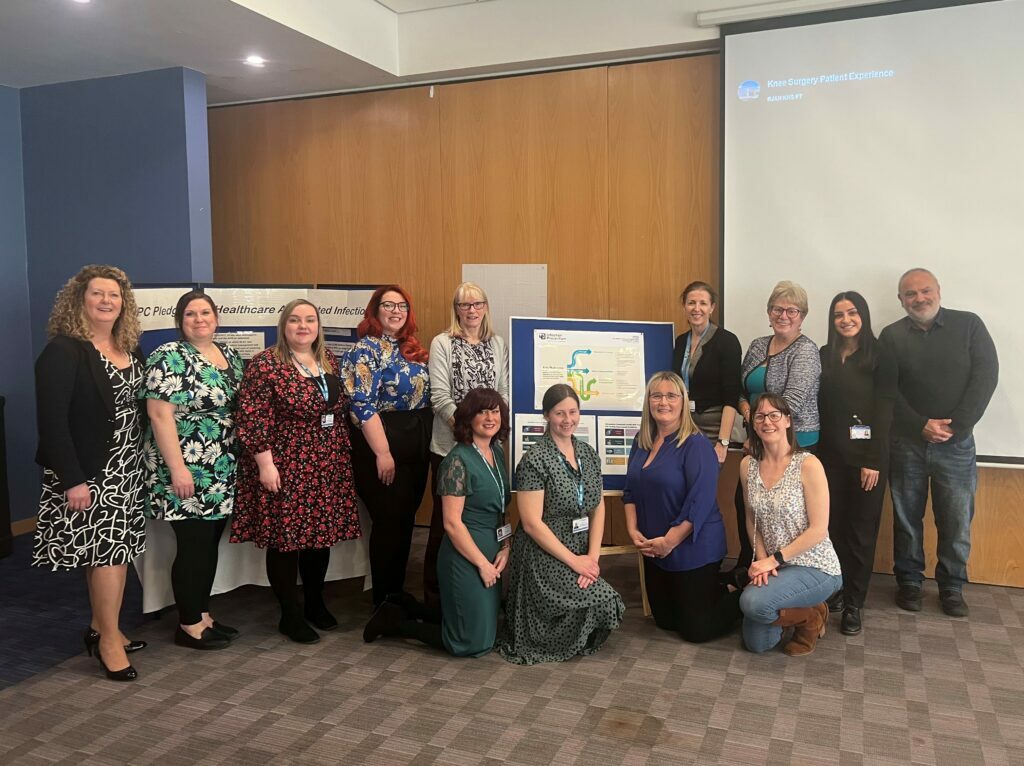 The Infection Prevention and Control (IPC) teams at The Robert Jones and Agnes Hunt Orthopaedic Hospital (RJAH) and Shropshire Community Health Trust (Shropcom) recently came together to hold a dedicated event for IPC.
The IPC Summit, which took place at Shrewsbury Town Football Club on Monday 30 January, aimed to share learning and best practice across both organisations.
RJAH has been on a journey of improvement, alongside NHS England, in relation to IPC, following three MRSA outbreaks that took place within a 12-month period. The Trust was placed into special measures due to poor practice.
Sam Young, Deputy Director of IPC at both organisations, said: "I was a very proud Deputy Director of IPC after the summit - thank you to both the RJAH and Shropcom IPC teams for their hard work in organising our first summit, and to all our speakers.
"As well as sharing learning, we also took the opportunity to launch the IPC Strategy – a document that will be used at both RJAH and Shropcom going forward, with both organisations working collaboratively to deliver the strategy."
The packed agenda for the event included a range of speakers including Sue Sayles and Anna Morris, RJAH IPC Nurses; Sian Langford, RJAH Facilities Compliance Manager and Kirsty Morgan, Assistant Director of IPC at NHS England Midlands.
There were also a host of interactive games and quizzes for attendees to get involved in, and stories from Gemma Sweetman, Sister on Sheldon Ward at RJAH; and patient Simon Stone-Fewings.
Sam added: "The key message of the day, which was made clear from all our speakers and stories, is that good IPC practice is everyone's responsibility."