ShropCom's Brighter Futures is back!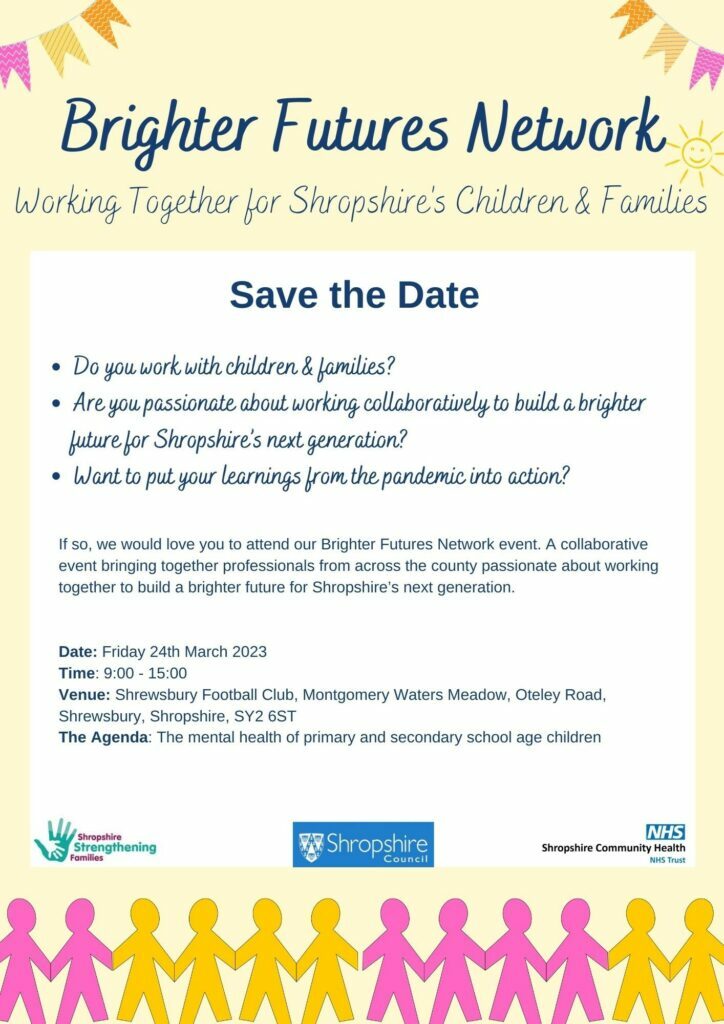 Brighter Futures Network event is back for part three. This is a collaborative event for professionals across the county that work with children and families.
The event will be held on Friday 24 March 2023 9.00 - 15.00 at Shrewsbury Football Club. This day will be focusing on the mental health of primary and secondary school children and will follow the normal structure with guest speakers, updates on collaborative projects, workshops and networking opportunities.
These events have proven to be very popular in the past and are a fantastic opportunity to get to network with like minded professionals who are also dedicated to building a brighter future for Shropshire's children.
To book your place at the Brighter Futures Network event please visit https://forms.office.com/r/z0fkkxKAU2