Women at ShropCom introduce new technology to help join up health services and improve performance quality
The United Nations theme for this year's International Women's Day is DigitALL – celebrating women across the globe with a special focus on women who are making advancements with technology.  Shropshire Community Health Trust (ShropCom) are marking the day by celebrating all women who work at the Trust alongside shining a spotlight on female colleagues using technology advancements to improve services and patient care.
Patricia Davies, Chief Executive says:
"We have an array of talented women at ShropCom including those who are working to develop advances in technology that are having a really positive effect on the care and services we provide for our patients.  I am incredibly proud of our community of fabulous folk and the inspirational women who I am fortunate to work with across the Trust."
To celebrate the day, ShropCom are sharing the work colleagues are carrying out to advance technology at the Trust for the benefit of patients and staff: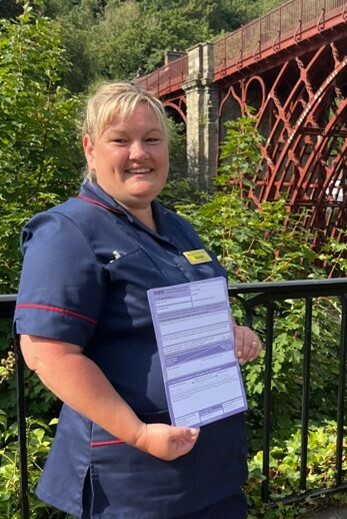 ShropCom Nurse introduces new technology to join up health services for Care Home patients
A Nurse at Shropshire Community Health Trust (ShropCom) has launched a new digital initiative in care homes to help reduce hospital admissions and keep patients in their preferred residence for as long as clinically possible.
Sarah Venn, Clinical Lead for the Advance Care Planning in Care Home Team, has introduced a new digital programme called Care Home MDT.  The programme enables staff in care homes to communicate more efficiently with GP's, physiotherapists, and other healthcare providers regarding patient needs. Sarah Venn says:
"I am so lucky to work with such an amazing and inspiring team. Their expertise has allowed me to advance this programme and introduce technology to help us deliver the best care possible for our patients."
The introduction of this technology to care home staff has enabled them to work in a more multi-disciplinary way. Staff are able to use it to identify patients with deteriorating health and then find alternatives to admission into acute hospitals.
Clair Hobbs, Director of Nursing says:
"The work Sarah and her team have carried out is really forward thinking. This new digital programme allows our staff within Care Homes to set a measurement of observations classed as normal for the patient and ensures they have an appropriate care plan.  The main objective being to keep them out of acute care wherever possible – a far better and efficient service for our patients."
Shropshire Community Health Trust launches performance quality process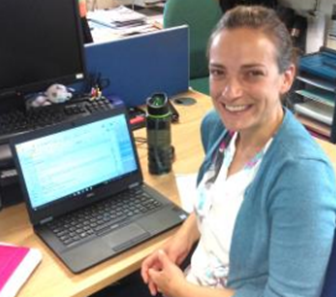 Liz Hagon, EPR Clinical Project Manager, has developed a digital process within Rio Electronic Patient Record (EPR) that looks at performance and efficiency within Shropshire Community Health Trust. This new feature allows staff to pull reports from Rio, see trends in admissions, track test results and ensure the right services are being delivered at the right time to patients.
Liz Hagon says:
"Being able to monitor the quality of our healthcare means we can work more efficiently. This helps to support patient flow in and out of hospital and helps to overcome barriers to accessing healthcare."
The new programme will start to be rolled out into different services across the Trust shortly.
Sarah Lloyd, Director of Finance says:
"Innovation and a commitment to improving services are highly evident in the fantastic work Liz has carried out to implement this new digital process.  We are looking forward to rolling it out across the Trust to ensure all services and the patients using them benefit from Liz's hard work and commitment."