Enhanced Access services at GP practices: What does it mean?
21 September 2022
From October 2022, your GP practice will be offering improved access to appointments and other general practice services.
This 'enhanced access' means:
GP services will be providing appointments until 8pm on weekdays, and from 9am-5pm on Saturdays as a minimum.
Appointments will be both bookable in advance and available for same day (and able to be cancelled by the patient remotely).
A mix of services will be available within these additional hours with access to the range of health professionals working in the primary care team.
There will be a choice of ways to access appointments depending on clinical need, such as telephone, video appointment, online consultation, or face to face.
If a face-to-face appointment is needed, this will be at a GP practice in the local area – this may not be at your own GP practice, but at another nearby. The exact mix of what is provided through this enhanced offer will be determined based on local health needs, current usage of out of hours services and the views of patients.
What is changing?
Nationally, the responsibility for who arranges enhanced access services is changing. It is moving over to primary care networks (PCNs). PCNS are groups of practices working together over a neighbourhood location to provide better care to their patients.
This change means Shropshire, Telford and Wrekin GPs and other health professionals working in your practice will have more say over how the additional appointments should be used to meet the needs of their patients.
What does this mean for me?
Patients will be able to book a GP appointment for weekday evenings and Saturday between 9am and 5pm. This should provide greater flexibility for patients, and expand access to routine and same-day GP appointments.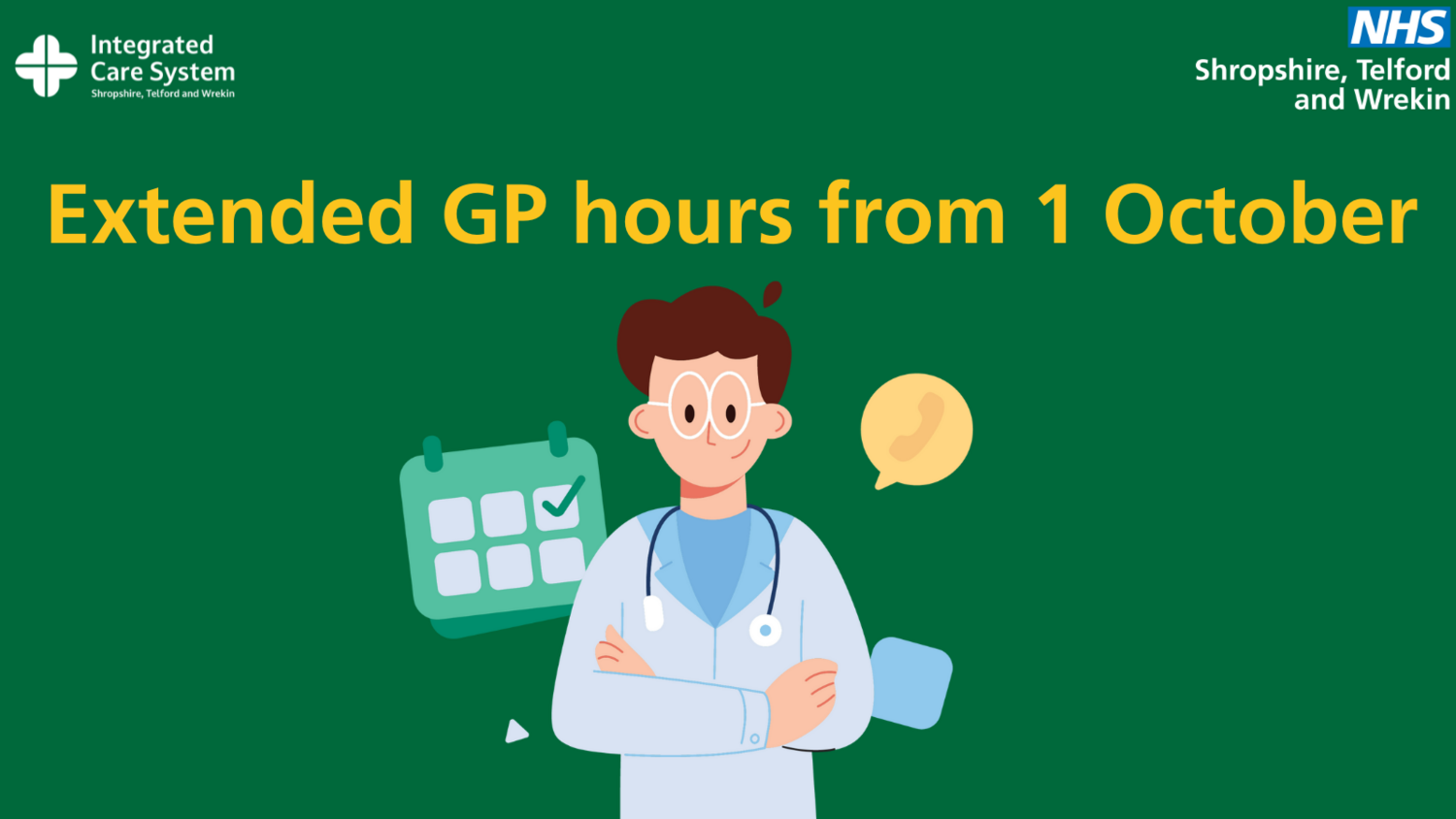 Page last updated 28 September 2022