Celebrating our amazing Admiral Nurses across Shropshire, Telford and Wrekin
To mark International Nurses Day on 12 May we are celebrating the contribution Admiral Nurses make to society and shining a light on the amazing work they do across the county.
In Shropshire, Telford and Wrekin we have a team of seven fabulous Admiral Nurses (four in Shropshire and three in Telford and Wrekin) employed by Shropshire Community Health NHS Trust.
Admiral nurses are specialist dementia nurses who provide life-changing support for families affected by all forms of dementia – including Alzheimer's disease. As dementia specialists, they help families manage complex needs, considering the person living with dementia and the people around them. When people are struggling, Admiral Nurses help them take back control. When friends and family are worried about a loved one, they give them the confidence to manage their future with dementia.
As a way of celebrating the fantastic work Admiral Nurses are delivering across Shropshire, Telford and Wrekin, we have spoken to two of our amazing nurses and asked them to share their stories
Emma Butler
Emma is a mental health nurse by background with a keen interest in making a positive difference to the lives of people experiencing dementia. Emma has an MSc in Clinical Psychology and has worked as a research nurse as well as in inpatient and community dementia services. As an Admiral Nurse she aims to support and empower carers to improve the quality of life of the whole family unit.
Speaking about what she enjoys about her role, Emma said, "I enjoy knowing that the people I care for are supported as I always want the best for them. As Admiral Nurses we provide care not only to the person living with dementia but their families too – it is a holistic approach."
Emma has always had a passion for working in the field of dementia. Emma says, "It has always been my passion to work with people who are living with dementia, and I believe that the nurse's role is vital in overseeing the care that is provided and to ensure that the highest of standards are maintained at all times."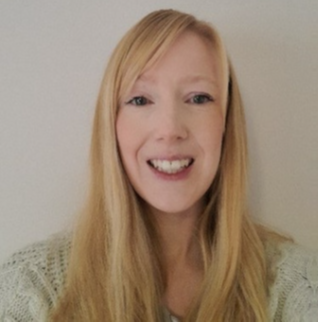 Cheryl Scarrott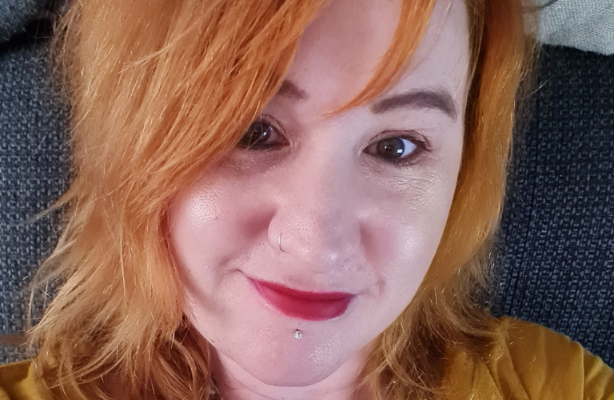 Cheryl's beloved Granny was diagnosed with Alzheimer's disease over a decade ago and she watched her Grandad struggle with her care as there was no specialist dementia support available for families. This is what motivated her to purse a career in mental health nursing.
"My Granny's passing was the turning point for me; I wanted to advocate for all families with dementia to improve access to care." Cheryl commented.
"At the age of 18, I left school to pursue a Law degree but quickly realised this wasn't the career path for me. Following my Granny's diagnosis, I applied to study mental health nursing so I could become a specialist dementia nurse to honour her memory. When I qualified as a nurse, I worked in several settings including a care home, memory clinic and the local community mental health team. This experience led me to securing the Admiral Nurse position at Shropshire Community Health NHS Trust – a very proud achievement. Outside of Admiral Nursing I am a busy Mum of 3 boys, a writer and specialist lecturer in health inequalities."
Speaking about Nursing as a profession, Cheryl says, "I would advise anyone who is considering training as a nurse to pursue their dreams whatever their background. We need more diverse representation in Nursing and more role models from underserved communities to stand up and inspire the next generation. I came from a working-class upbringing and have worked very hard to overcome barriers to become a Specialist Dementia Nurse. Working as an Admiral Nurse means that I get to make a difference every day in my Granny's memory and empower families to get the support that they need, Admiral Nursing is a very specialist field, and we need more of us!"