Are you a future leader?
We are delighted to encourage applications from colleagues in our system partner organisations to join the next 'Replenish and Explore' System Leadership Programme Offer.
Run by the Marches Education Partnership, this programme aims to develop the skills, confidence and competence of those staff already in leadership or management roles or seeking promotion within the NHS and Social Care sectors.
Using a variety of work-based leadership and management scenarios, it acts as a refresher and provides excellent guidance.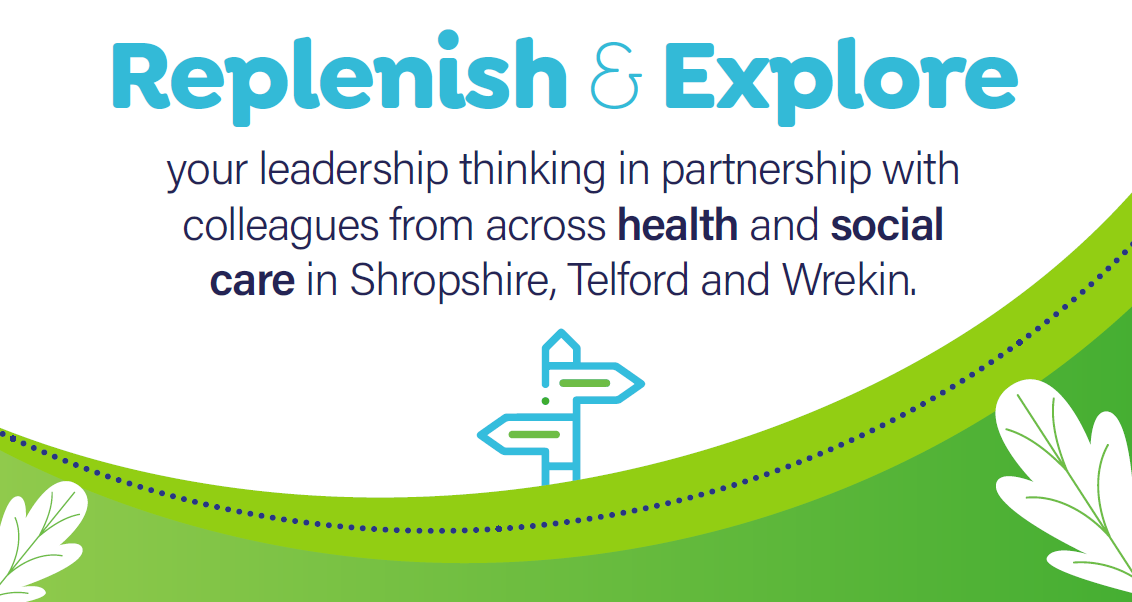 What's involved?
Virtual learning sessions take place on Wednesday mornings 10am-12pm on the following dates:
Cohort 2 – 14 Sept; 5 Oct; 19 Oct; 9 Nov; 30 Nov; 14 Dec
Cohort 3 – 26 Oct; 2 Nov; 16 Nov; 23 Nov; 7 Dec; 21 Dec
Topics covered include the following:
Effective time management
Difficult, compassionate, and courageous conversations
Delegating / prioritising
Effective and efficient skills to chair a meeting
Budgeting and financial terminology
Resilience and civility
Who can apply:
There are 20 places available for each cohort and you must be able to commit to all of the above programme dates in your chosen cohort.
How to apply:
The application form and more information can be found here. The application form is here.
(*Note: New users of the ICS Learning Management System will need to set up an account).