All the little things you do together can help your children learn
3 January 2023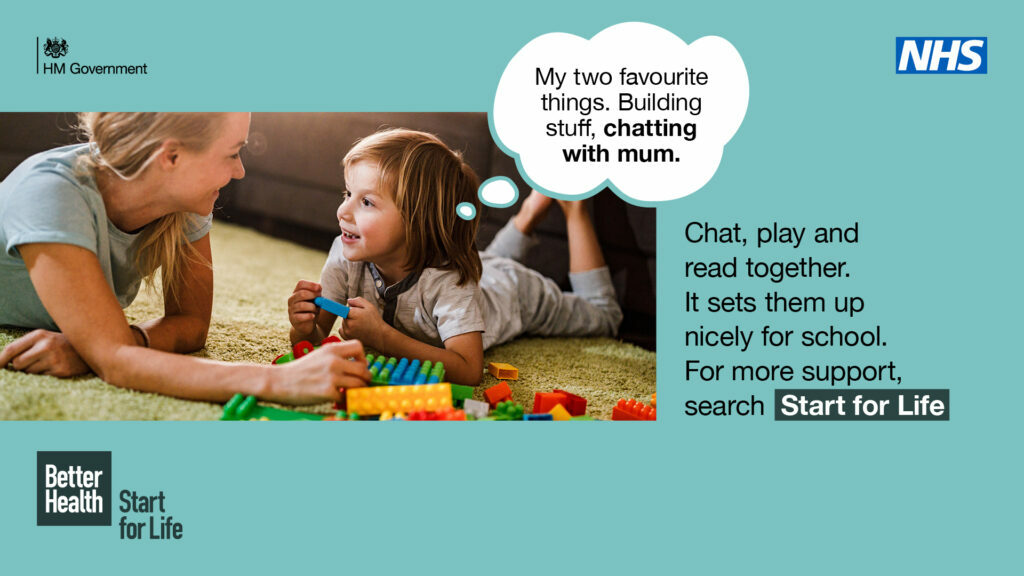 A child's development begins the moment they are born. As a parent, the simple activities you do at home, or out and about, prepare them well for school. And it's not just the kids who will enjoy it, you'll see the benefit too.
The Start for Life campaign provides lots of ideas that can help boost your child's learning and help set them up nicely for when they go begin their school years.
Parents lead very busy lives, but it's easier than you think to find time to engage meaningfully with your child. You can chat, play or read on the way to nursery, on public transport or in the car, while you're making a meal, or even in the supermarket.
Plus, it doesn't have to cost a penny; you don't need pricey books or toys, and it definitely doesn't have to feel like 'learning'! Everyday conversations, make-believe play, and reading together can all make a big difference to a child's development.
How about trying some of the following:
Play 'I Spy' on the bus and see how their imaginations light up
Talk to your child about what has happened so far in the day, and talk about what is going to happen next
Look at picture books together. With each new page, give your child time to point out things and talk about what they can see.
For more information, visit the Start for Life online hub for other simple tips and activities, or to find further support in your local area. Click here for more information.
Page last updated 27 January 2023