Vaccination Update: 24.08.22
24 August 2022
The NHS in Shropshire, Telford and Wrekin is busy planning for the forthcoming Autumn Booster rollout, which is scheduled to launch next month.
The life-saving booster jab will be available from September for those people who are most at risk from Covid-19.
The Autumn Booster jab will be offered to everyone aged 50 and over as well as those who are at highest risk from serious illness such as pregnant women and people with long-term health conditions as well as frontline health and social care workers.
As with previous vaccination phases, the oldest and most vulnerable will be called forward first, with people able to book in online or through 119, as long as it has been three months since their last dose.
With a plan to start vaccinating people in care homes from 5 September, the Autumn Booster campaign, will then begin to offer vaccinations to people aged 75 and over in line with the JCVI guidance, before opening the offer up to the remaining eligible groups. The NHS will invite eligible people when it's time to come forward. Please wait to be contacted.
To find out more about the autumn booster click here.
Flu vaccines will also be available to everyone aged over 50 from September – ensuring protection against two dangerous diseases as we head towards the autumn and winter. These will be available for eligible people to book via their GPs or community pharmacy. Some eligible individuals may be offered the flu and covid jab at the same time.
First, 2nd and 3rd booster doses of the Covid vaccination are also still available to anyone who hasn't already had them – everyone aged five and over can get two doses of the covid vaccination, with people aged 16 and over able to have two doses and a 3rd booster vaccination too.
The NHS in Shropshire, Telford and Wrekin is still running a number of pop-up vaccination sessions, offering the chance to walk-in and get vaccinated without an appointment, across the county as listed on our website. 
Alternatively, it is possible to book an appointment online using the National Booking System or by calling 119.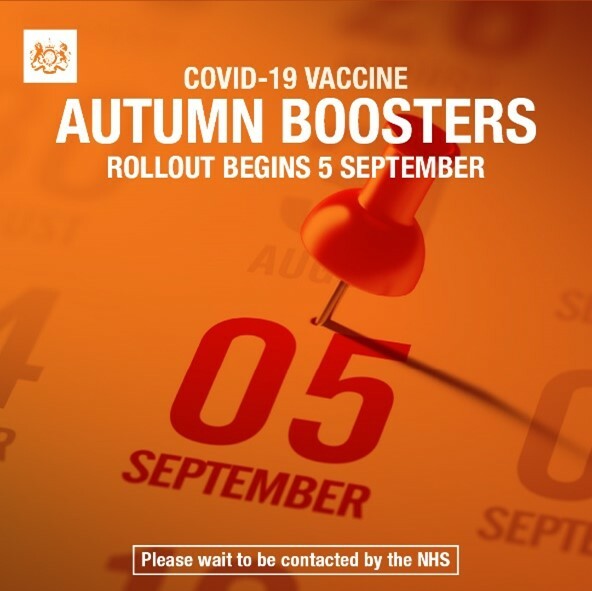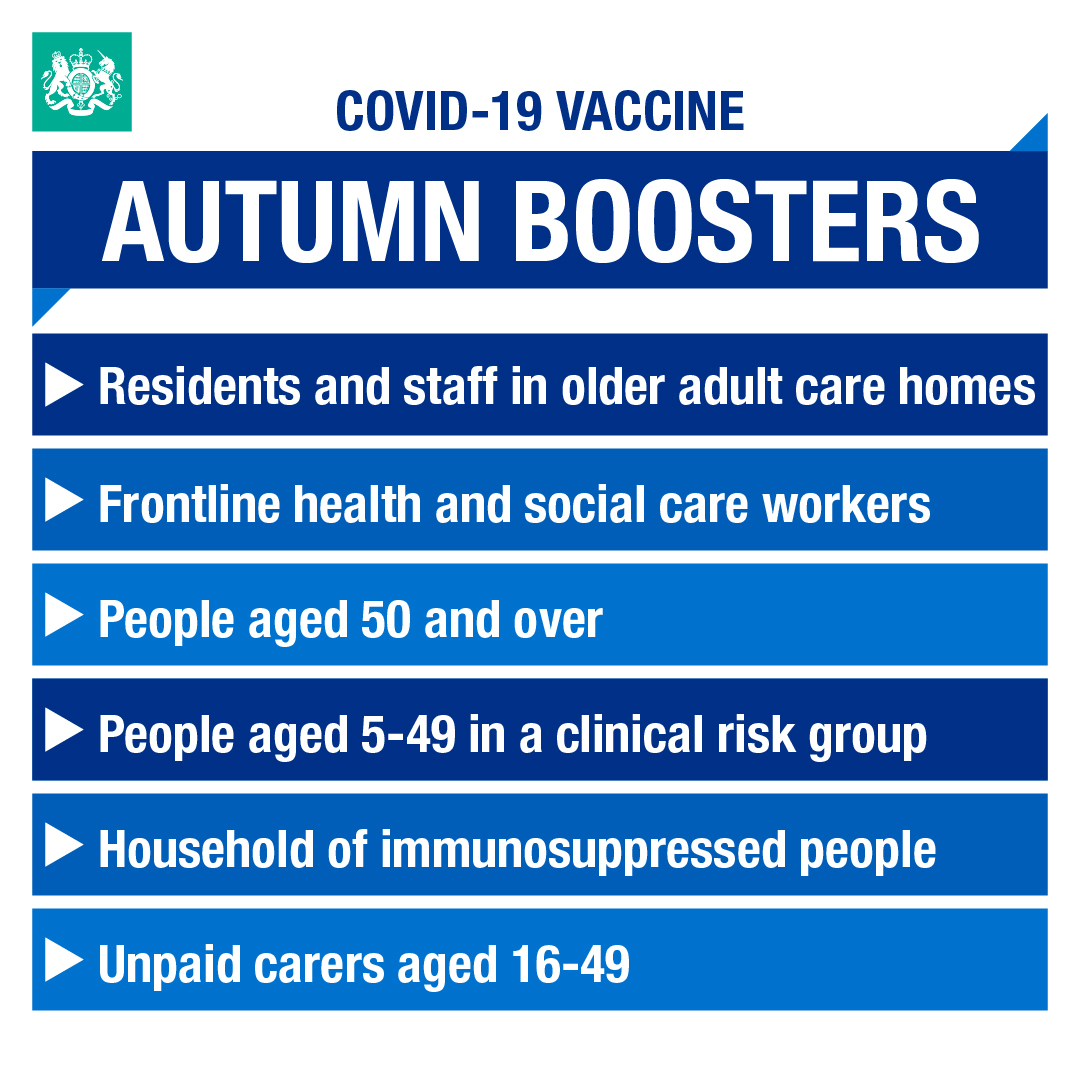 Page last updated 25 August 2022