Update from the ICS LGBTQIA+ and Friends network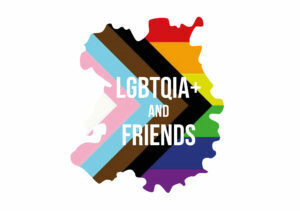 To update colleagues on progress to date, we are delighted to welcome Lake Beckley as the new co-chair of our network.
Lake has been a member since the very beginning of the network, back in September 2021, and has been settling into his role as co-chair by being actively involved in creating communications for Pride Month and promoting the importance of pronouns. Lake is also working with his RJAH colleagues to arrange flying the Pride Progress flag at the hospital.
At our most recent meeting we welcomed Tara Hewitt, Associate Director of Equality and Inclusion at the Northern Care Alliance NHS Foundation Trust. Tara provided a fantastic overview about the importance and power of networks and working in collaboration.
Tara also provided some useful tips and information about moving the group forward and held a question-and-answer session with community members.
The meeting also provided time for an open discussion about current concerns and issues being experienced by group members, which provided a safe and supportive space for a rich discussion.
The date for the next ICS LGBTQIA+ and Friends Network will take place on Friday 15 July at 10.30am – 12pm via MS Teams.
As ever, we would love for more ICS staff to join our fun, friendly and thriving staff group; you would be warmly welcomed.
To register your interest in attending, please click on the following link: Friday 15th July at 10.30am
For more information about the network, please email Jo Bayliss at jo.bayliss@nhs.net or Lake Beckley at lake.beckley@nhs.net.