Carers Week 2023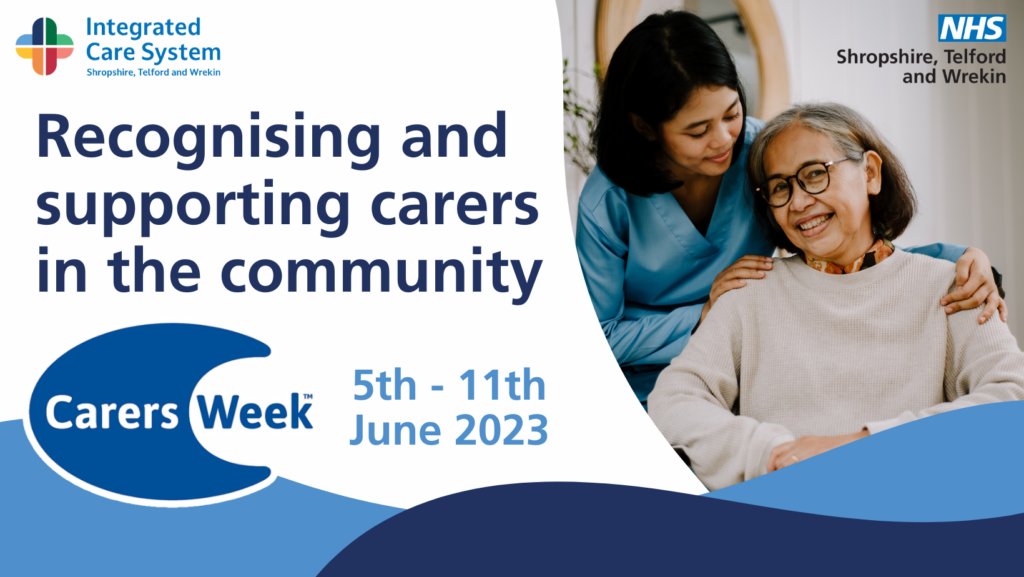 Carers Week runs from 5 to 11 June, shining a spotlight on caring, highlighting the challenges family and friend carers face, and acknowledging the huge contribution they make. Nationally, unpaid carers save the economy £132 billion per year. The theme this year is recognising and supporting carers in the community.
As a partnership, our aim is to increase recognition and support for the tens of thousands unpaid carers living across Shropshire, Telford and Wrekin. By supporting Carers Week, we hope to help people who don't think of themselves as carers, to identify as carers so they can access the much-needed support that is available.
Caring is rewarding but can take its toll. Many unpaid carers share they are exhausted, struggling financially with little or no breaks from caring. The impact on their own health and wellbeing can feel overwhelming.
Working with local caring organisations, we want to support them and local carers to encourage people to plan for the eventuality of an emergency so that those they care for receive the help they need.
Stef Kay, Chair of Shropshire Partners in Care (SPIC), said: "We know for many the role of carer is relentless and continues 24/7. Carers Week is an opportunity not only to shine a light on the fantastic care they provide but to say 'thank you' to all our unpaid and family carers in Shropshire, Telford and Wrekin. We recognise and appreciate the invaluable support which carers provide to others.
"There are many activities happening across the county to celebrate Carers Week 2023 and we invite you to take part and access the support that there is on offer."
To find out what support and activities are taking place across the county this Carers Week visit:
For more information about support available for carers, and why it's important to register as a carer with your GP if you are one, click here.
Meanwhile, last week, Carers UK – the leading national charity for unpaid carers – announced that the Carer's Leave Bill which gives employees across Great Britain the right to take unpaid leave from work to care for older, disabled or seriously ill relatives or friends has gained Royal Assent and is now the Carer's Leave Act 2023.
To find out more, read the Carers UK press release.