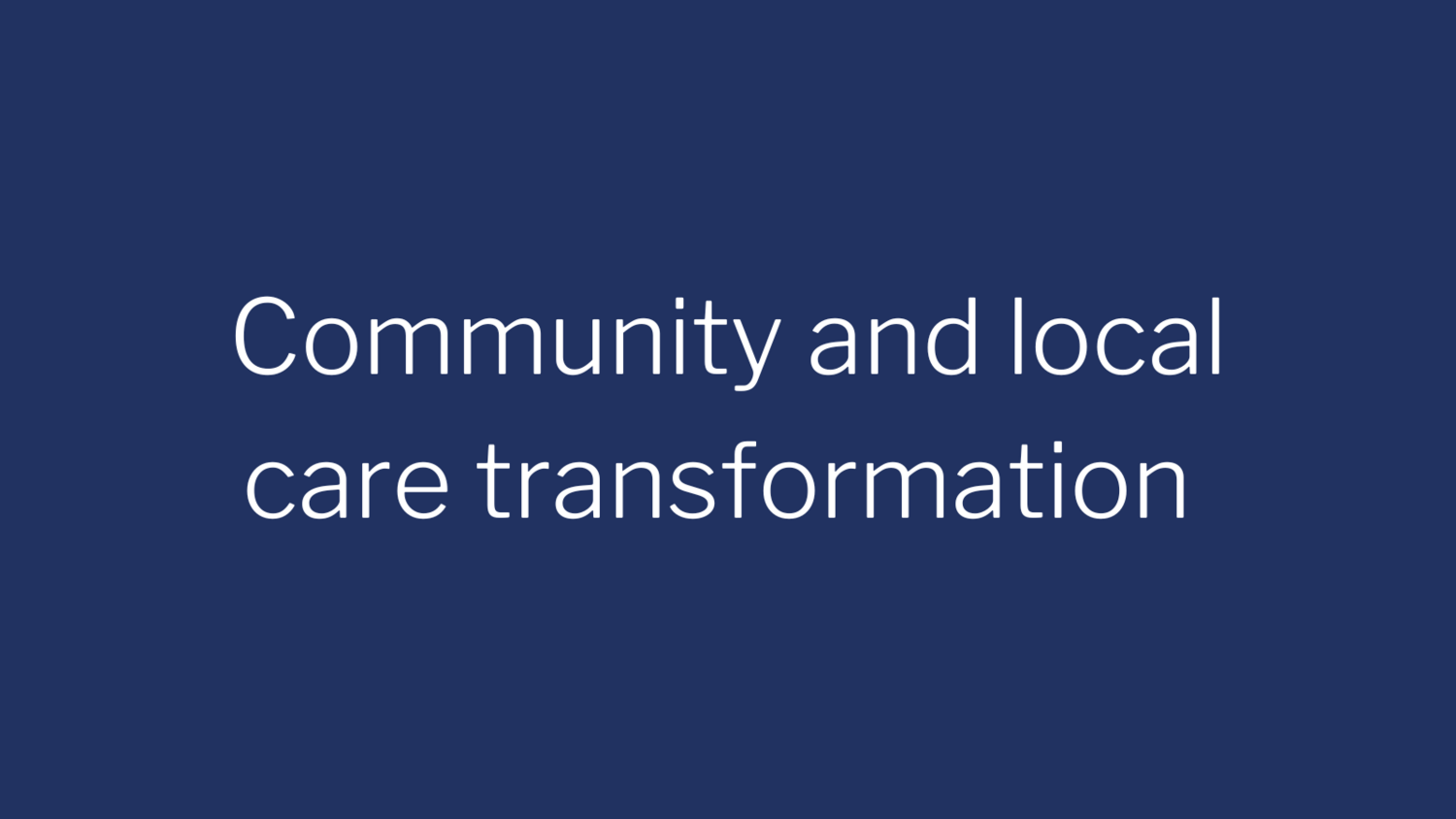 What are we doing transform the service?
We are working collaboratively with a range of partners in our system to bring our collective knowledge, skills and experiences together, so we are able to use services in a more coordinated and integrated way, to meet the needs of residents in Shropshire, Telford and Wrekin. We want to develop our community based services so that we focus on supporting individual residents, their carers and families, as well as our communities, with the interventions and support that will address the things that matter to them.
What do we want to achieve with this work?
The pandemic has shone a bright light on health inequalities and we are determined to ensure that we develop our services based on robust population health intelligence and insights that will assist us in the delivery of targeted interventions, that will contribute to addressing health inequalities in our communities. We are very aware of the need to make a significant shift away from reactive provision of care, to being more focused on early interventions and proactive prevention.  We want to work in partnership with residents to take responsibility for their own health and wellbeing, choosing healthy lifestyles and preventing ill-health.
Collaboration and partnership working is a key ingredient to how we will transition our services.  We believe that we have to work in partnership with our residents and communities to co-design and produce new models of care and new ways of working that are able to respond to the needs of our residents recognising the rural and urban difference that exists. We want to deliver integrated care in our neighbourhoods so that care is close to people's homes and in community settings.
What has been done so far?
We have made a good start working collaboratively as health and care partners. We have extended our Rapid Response Services across the county, providing vital heath and care support to residents, carers and families, who are in need of urgent care. We now have a county wide service for care homes in supporting  residents and their families with advance care planning and support.  We have learnt a great deal from our successful vaccination programme, in how we connect and work in partnership with our residents and communities. We want to build on this success, so we change the way our services are delivered with the involvement of our residents at every stage of our change programme.