NHS Shropshire, Telford and Wrekin Appoints New Chief People Officer
11 April 2023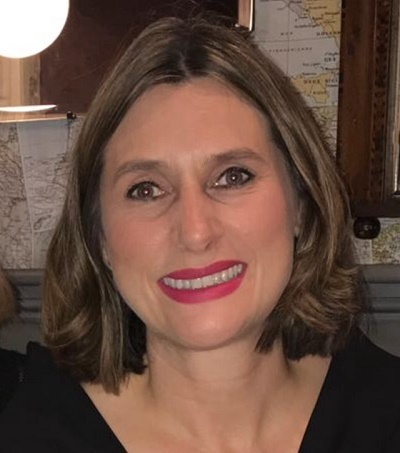 NHS Shropshire, Telford and Wrekin has appointed Alex Brett as the new Chief People Officer for the Integrated Care System (ICS).
Alex joins the organisation alongside her existing role as Chief People Officer at Midlands Partnership University NHS Foundation Trust (MPUFT).
She started her career originally as a nurse, was Professional Lead for District Nursing across North Staffordshire as well as a Lecturer in Nursing at Keele University, before moving on to operationally lead and manage community services in Staffordshire.
Alex went on to pursue a career in Organisational and Workforce Development which progressed to her leading the full range of People functions for many years, including working at the Shrewsbury and Telford Hospital NHS Trust as Deputy Director, before she became a Board level Executive Director.
She is a qualified Executive Coach, Team Coach, has a master's degree in Management Learning and Leadership from Lancaster Business School and is a Fellow of the Chartered Institute of Personnel and Development.
In addition to her role at MPUFT, Alex is also the Chief People Officer for the Staffordshire and Stoke-on-Trent Integrated Care System (ICS) and has played an active role in the Shropshire, Telford and Wrekin ICS People agenda for many years.
Commenting on her appointment, Alex said: "I am thrilled and delighted to be working in the role of Chief People Officer for the ICS alongside my role at MPUFT. We know that collaboration between all our system partners is critical to tackle the workforce challenges we face and by doing this together we can make Shropshire, Telford and Wrekin the best place to work.
"I am determined to build on the good work that is in place through our People Strategy to collectively enable our People to deliver the best health and care for our population. I have been hugely impressed by the achievements and the impact already made and I look forward to working with you all to see what more we can achieve together."
Simon Whitehouse, Chief Executive for NHS Shropshire, Telford and Wrekin added: "I am delighted to be able to welcome Alex into the role of Chief People Officer for the ICS.
"She is already well known in the system and has been playing an active role in the people agenda as part of the MPUFT work.  However, she also has significant experience at a system level and will add value to the work that we have to do locally.
"We have said many times that the people agenda is the most important one and to help us tackle this agenda we need strong and visionary leadership – Alex brings that to this role.
"Thanks also to Neil Carr, Chief Executive of MPUFT, and the Board for helping to facilitate this approach."
Stacey Keegan, Senior Responsible Officer for People for the ICS, said: "Alex has a wealth of experience and proven commitment to workforce development and system working.
"I am looking forward to welcoming Alex to the team and know that she will make a significant and positive contribution to our staff, and ultimately our patients, as we strive to make Shropshire, Telford and Wrekin a great place to live and work."
Alex's new role with NHS Shropshire, Telford and Wrekin is effective from 10 April 2023.
Page last updated 26 April 2023