NHS gears up to boost diagnostic testing
16 June 2023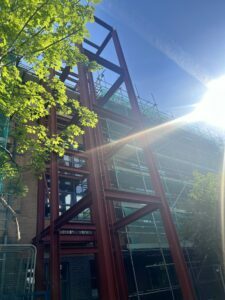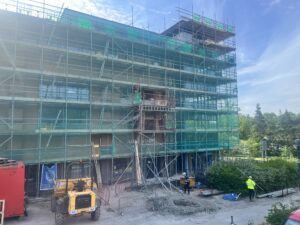 Work on Shropshire's first Community Diagnostic Centre (CDC) is close to completion, ready to open for patients later this year.
The new facility, located in Telford, will boost diagnostic capacity across Shropshire, Telford and Wrekin and provide quicker and more convenient access to important tests for conditions such as cancer, heart and lung disease.
Karla Jennings-Preece, Project Lead and Operational Manager for the CDC said: "Faster diagnostics is key to diagnosing a range of conditions, including cancer, as early as possible.
"The centre will see elective diagnostic tests delivered away from the acute hospital sites and separately from urgent diagnostic scans, reducing waiting times for non-urgent tests and reducing the risk of cancellation, improving clinical outcomes and patient experience.
"The CDC aims to offer a one-stop service so if a patient requires more than one type of diagnostic investigation, the CDC will provide them in one visit where possible to reduce multiple appointments, travelling and waiting times for diagnoses.
"Locating the centre in the community means residents can access services more easily and it will help reduce pressure on our acute hospitals."
The CDC will open in three phases, with phase one expected to open in the autumn. When fully operational, the CDC will offer a range of services including CT, Ultrasound, X-Ray, MRI, ECG, Echocardiograms, blood tests, lung functioning tests and basic sleep studies.
It will be sited at Hollinswood House in Telford, along with the renal dialysis service which is moving from the Princess Royal Hospital shortly after the CDC opens.
Page last updated 16 June 2023