National campaign launched on the changing role of General Practice (GP) professionals
17 August 2023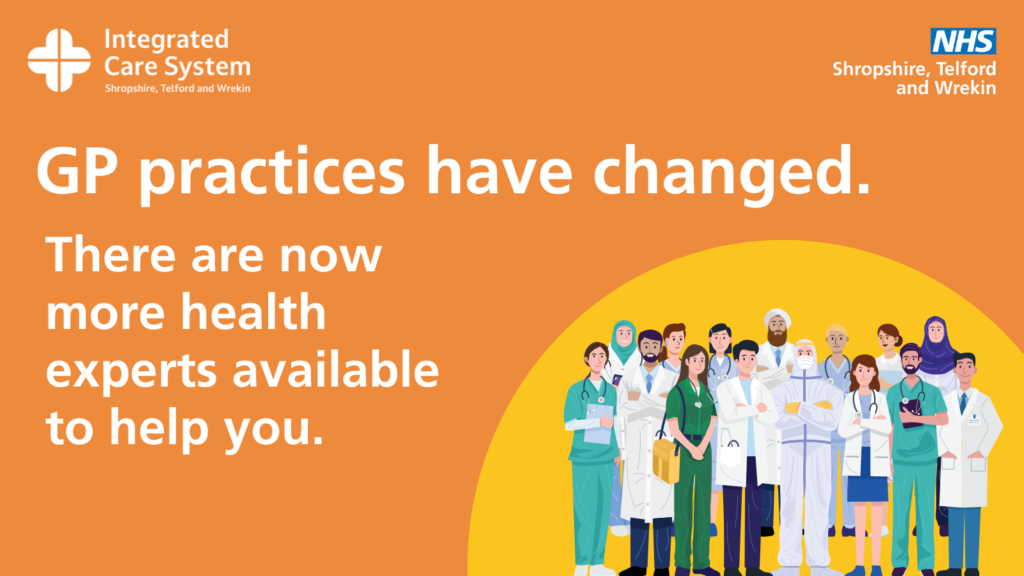 Patients and members of the public will now be able to read about the changing role of professionals in GP practices across the UK within the national press.
GP practices have changed and there are now more health experts available to help you.
Your GP practice has been joined by additional highly trained and qualified healthcare professionals to make sure you get the support and treatment you need, as part of a national recovery plan to improve access for patients.
Across Shropshire, Telford and Wrekin we now have approximately 250 additional staff within our GP practices teams, which include receptionists, physician associates, nursing associates, care coordinators, physiotherapists, paramedics, clinical pharmacists, pharmacy technicians, health and wellbeing coaches and social prescribing link workers.
This means that when you next contact your GP practice you may be given an appointment with a specialist who can help you, as opposed to your GP.
If you are given an appointment with a member of the wider team you will receive specialist care, and this will free up GPs to tend to patients with complex health needs.
Why not speak to your practice reception team next time you are visiting to find out more and look out for adverts across the national media.
Page last updated 18 August 2023