Expert asthma advice top of the agenda for awareness week
7 September 2023
With approximately 8,500 children and young people using inhalers across Shropshire, Telford and Wrekin, expert asthma advice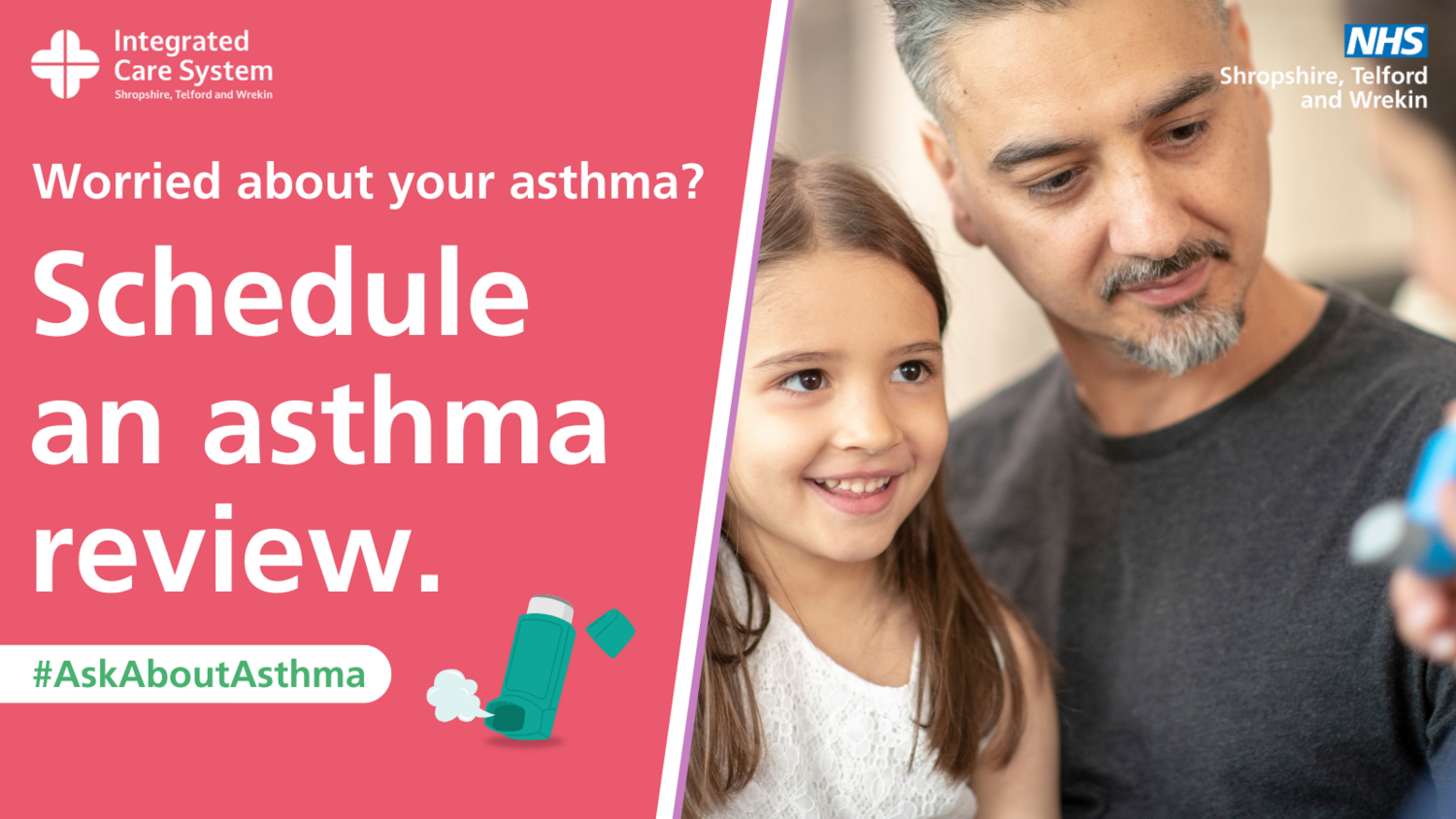 will be top of the agenda as local health leaders gear up for another #AskAboutAsthma awareness week.
Now in its seventh year, the week-long campaign aims to actively encourage small changes in the management of asthma that can make a big difference and how, in some cases, simple actions can save lives.
This year the #AskAboutAsthma campaign will run from Monday 11 to Sunday 17 September 2023, ahead of the rise in asthma attacks when children and young people return to school after the summer holidays.
The campaign will centre around good asthma management through a school's outreach programme and speaking with parents, as well as via voluntary organisations and health and care partners. There will also be some helpful videos shared by Asthma Nurses on how to best manage the condition and the correct use of inhalers.
The campaign will help to raise awareness of the importance of annual asthma reviews, booking a review after every attack, as well as ensuring individuals have an asthma action plan in place.
Lynette Charles, Consultant Nurse for Respiratory and Allergy, and Clinical Lead for Asthma at NHS Shropshire, Telford and Wrekin, said: "Asthma is the most common long-term condition among children and young people in the UK, and is one of the top ten reasons for emergency hospital admission.
"That is why it is so important to spread these messages so that people feel more confident and assured that they are managing asthma as well as they can be.
"Even when asthma is well controlled, it is crucial to have a regular asthma review once a year at your GP practice. Regular check-ins with a healthcare professional can highlight any potential issues with inhaler use and can offer helpful hints and tips for good management.
"Many of our patients don't realise that using 'blue inhalers' (salbutamol/reliver inhalers) more than three times per week or one night per week is a sign of bad asthma control. An asthma review would spot this, and advice would be given to help better control the condition for that individual.
"I look forward to raising awareness during this years' #AskAboutAsthma Week and hope that our work will make a difference to the lives of those people living with asthma or caring for someone with the condition."
For more information about the #AskAboutAsthma awareness week for Shropshire, Telford and Wrekin, as well as to watch videos on good asthma control, please visit: www.shropshiretelfordandwrekin.nhs.uk/your-health/health-advice/ask-about-asthma.
For more local asthma support for babies, children and young people, visit the local Healthier Together website at: stw-healthiertogether.nhs.uk/parentscarers/asthma.
Page last updated 7 September 2023