Designing local eye-care for the future
19 July 2022
Work to redesign local eye-care services to meet the future needs of Shropshire, Telford and Wrekin is well underway.
The eye-care programme is now in the process of using the experiences and feedback from patients and staff to shape the services based on best practice and what's important to people.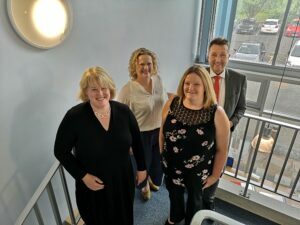 Barrie Reis-Seymour, Head of Transformation and System Commissioning, said: "Demand for our eye-care services is growing so we need to make sure we plan our services to meet this increasing need, building in what we know locally and the learning from other areas.
"Eye-care professionals across our health and care system are already working closely together so this is about strengthening that relationship. We want to make the best use of all our people and the money available, taking advantage of new technologies, and enabling providers to deliver the best care possible for our population from the first point of contact with services.
"We have listened to what people have told us, including members of the public and staff working across primary, secondary and community care, to get to this point and it's important we continue to engage."
The eye-care programme will simplify access to eye-care services, strengthen the professional advice and guidance available for community and primary providers and make use of electronic eye-referral to enable patients to move more seamlessly between services.
Barrie continued: "Once we have a proposed model worked up later this year, we will be asking for people to share their views and feedback to make sure we get it right."
To find out more about the local eye-care programme, please visit https://www.shropshiretelfordandwrekin.nhs.uk/get-involved/current-work/have-your-say-on-local-eye-care-services/
Pictured above: Members of the eye-care programme team (Left to right) – Claire Roberts, Marie-Claire Wigley, Lucy Jones, and Barrie Reis-Seymour
Page last updated 19 July 2022