Chief Nurse urges people to order their repeat prescriptions ahead of the upcoming May Bank Holidays
20 April 2023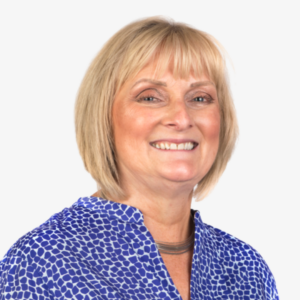 People across Shropshire, Telford and Wrekin are being encouraged to get ready for the upcoming May Bank Holidays by planning repeat prescriptions and knowing where to go if they need help.
Every bank holiday, NHS 111 sees an increase in people contacting the service having run out of essential medication and needing an urgent repeat prescription. Over the Easter weekend, a quarter of all NHS 111 online sessions in the Midlands (25%) were about urgent repeat prescriptions, which can be avoided if people get themselves organised now, and order and collect prescriptions in time.
GP practices and pharmacies across Shropshire, Telford and Wrekin will have limited opening hours over each May Bank Holiday, making it more challenging for patients to access medicines at short notice.
Alison Bussey, Chief Nursing Officer at NHS Shropshire, Telford and Wrekin, said: "It's important that everyone gets prepared ahead of the three May Bank Holidays by ordering and collecting any prescriptions in advance, and ensuring you have enough medication to last if you're away from home.
"Taking daily medication is an important part of treatment for those with long-term health problems such as asthma and diabetes. People can be seriously ill if they run out of medicines and may need to be admitted to hospital, which can be avoided by ordering your prescription early. Please allow seven days from ordering before collecting, so your GP practice and pharmacy have time to get your prescription ready for you.
"It is also worth checking that your home medicine cabinet is well-stocked with essentials such as paracetamol, cough and cold remedies, hay fever medicines and first aid supplies. These can all be bought cheaply and easily from supermarkets or pharmacies."
People in the county are also being urged to visit NHS 111 online if they have an urgent but not life-threatening medical need over the Bank Holiday. NHS 111 online is available to signpost people to the best option for their care needs – it can provide the most appropriate local treatment option for medical issues, saving an unnecessary trip to A&E.
Alison added: "People across our county are being encouraged to 'Think Which Service' before acting when deciding on which local service is right for their healthcare need.
"We're asking people to think Minor Injuries Units before A&E and to check NHS 111 online for advice on where to go for help. Please keep the ambulance service and A&E for life-threatening emergencies only, such as heart attack, stroke and severe respiratory distress. You can find out more on the Think Which Service website."
Page last updated 20 April 2023