Our health and wellbeing is important to all of us and never more so than now.
Whilst so many of us have been working from home we have all adapted to different practices. Some of us have found new ways to keep well and active whilst others may be struggling to separate the pressures of work and family life. We may be missing the daily interaction in the office but we have also found good ways of checking in and looking out for team members. We are all busier than ever supporting our patients but also need to look after ourselves.
About the Staff Health and Wellbeing Group
The Staff Health and Wellbeing Group has been set up by a group of staff and led by staff within the CCG to oversee and steer the development and implementation of the CCG's Health and Wellbeing Strategy. We meet regularly and our purpose is to promote activities and best practice to help all CCG employees achieve excellent health and wellbeing for both physical and mental health. We also have a role in promoting good practice and key themes related to staff health and safety.
The group provides a route for staff to raise their own experiences, and also to share ideas and suggestions which will benefit their colleagues – we want to hear from you how the CCG can take better care of your health and wellbeing, but also what you do to look after yourself and how your colleagues can get involved.
To get in touch please contact stwccg.healthandwellbeing@nhs.net.
We can make sure your voice is heard and forward your suggestions or feedback regarding staff health and wellbeing to directors. Please remember however that this group represents the staff as a whole; if you have a specific concern about your own wellbeing please raise this through your line manager as usual. Remember too the group is made up of your fellow staff members – we are not counsellors or experts!
We want to share your news and ideas with colleagues on this webpage and also through our regular updates in the staff newsletter. This could include personal stories, links to useful resources or tips for healthier living. Please take a look at some of the articles below and let us know what you are doing to keep well.
NEW Seasonal foods
Eating seasonal food is good for you pocket, body, environment and UK farmers.
Daily Exercises that you can do anywhere!
There are so many ways to incorporate regular self care and exercises into your day.
Healthy Eating
The BBC Good Food website is packed full of recipe ideas whether it be for breakfast, lunch and dinner. They also have features for dietary advice and recipes for anyone suffering with diabetes.
See the recipe PDF for a list of "orange" based recipe ideas. Yum!!
Sleep matters
Sleep is essential to our health and is a vital part of our daily life. and important for both our physical and mental health.
Take a look at our practical advice and information on how to improve your sleep.
Yoga
Zoom Yoga takes place at 11.30 every Thursday with Debbie, aka The Curly Yogi, at a cost of £3.50 per half-hour session.
To book, please contact Niki (niki.peacock@nhs.net) by close of play on a Wednesday.
Green Social Prescribing (GSP) Project
The GSP Project is funded by both Local Authorities, the NHS Together Charities, Energize Shropshire, Telford & Wrekin, and Shropshire Wildlife Trust to encourage people to access and use green spaces.
There is a plethora of evidence that shows being outside improves our mental health and physical wellbeing.
Find out more and how you can get moving in our beautiful green spaces.
Mental wellbeing while staying at home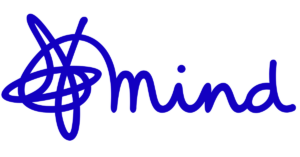 The MIND website contains lots of practical advice on staying at home, looking after your mental health and wellbeing and support for work, benefits and housing.
Coping in a crisis
This inspiring and helpful short video is designed for anyone working in health and care during Covid-19 and beyond it.
Paul shares what happens to our brain when faced with uncertainty and what we can do to help us manage or cope.
He also explains how we can manage our mental diet, why connection counts and reminds us that 'Hippo time' is ok.
For more information on SUMO, visit www.thesumoguy.com
Menopause support app launched
Peppy is an app that creates a safe space where people can talk about all their menopause symptoms, concerns and treatment options with highly trained and accredited expert menopause practitioners. It also offers instant messaging with healthcare practitioners, individual phone consultations and weekly live broadcast events.
Support around menopause
The ICS is offering all staff a wide range of support around the menopause and wellbeing in the workplace, including training, webinars for staff, managers and colleagues, and bi-monthly meet-ups.
Art of Being Brilliant sessions
The ICS invite you to join their Art of Being Brilliant sessions over the coming year.
With long hours, operational pressures and a pandemic, you are encouraged to come along and take some time to prioritise you.
These sessions have unlimited spaces, will be held virtually and will provide you with methods to manage your mental wellbeing which you will be able to do both at home and at work.
There are nine sessions planned – dates and times are available here.
Be Well Midlands
Be Well Midlands has launched a new interactive platform for everyone working in health and social care in the Midlands to have a 'Big Conversation' about wellbeing.
National NHSEI Health & Wellbeing Offers
Staff Psychological Wellbeing Hub
Supporting Our People – How to Guides
This area includes lots of tools and articles to help and support our staff during the COVID pandemic and during times of stress.
FREE Headspace App
Headspace is a a science-backed app in mindfulness and meditation, providing unique tools and resources to help reduce stress, build resilience, and aid better sleep.
They have extended their free offer to all NHS staff (with an NHS email) until 31 December 2022.
Click here to sign up using your NHS email address. Download the Headspace app from your app store.
Activities and just for fun
NEW Lingen Davies Events Planner
Have fun and raise some money for Lingen Davies Cancer Fund.
NEW Welsh Language Wordsearch Answers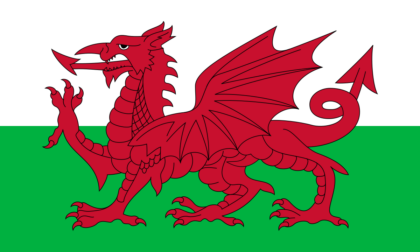 Last moth the team put together this Welsh Language Wordsearch.
Here are the answers.
Book Club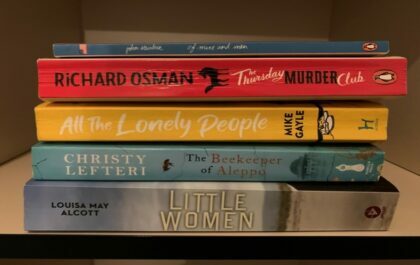 Join the CCG book club.
They meet on MS Teams roughly every six weeks to discuss the book chosen in the previous meet-up.
It's a great way to meet colleagues, and broadens horizons to books you may not have chosen to read yourself.
Your Stories
Are you training for a marathon, growing more vegetables or practising mindfulness? We look forward to hearing about it!
Useful links and resources
Want to find out more?
Speak to our team to find out more about the health and wellbeing offer at Shropshire, Telford and Wrekin CCG.
Email
stwccg.healthandwellbeing@nhs.net.
For anyone who is interested the full terms of reference for the group are available here.
Meet the team